We're going to go out on a limb and say that these dog-riding monkeys are the greatest thing to happen at a pro football halftime show since, well, the last time it happened.
The Indianapolis Colts beat the Houston Texans 28-16 on Sunday, but even the NFL's official site recognized what "really matters." (Good to love a sport that knows its fans.)
Someone posted a photo of an angry-looking monkey riding a dog to Reddit, where it rose to the front page and was mistaken for a photo taken during the game.
Here is the image: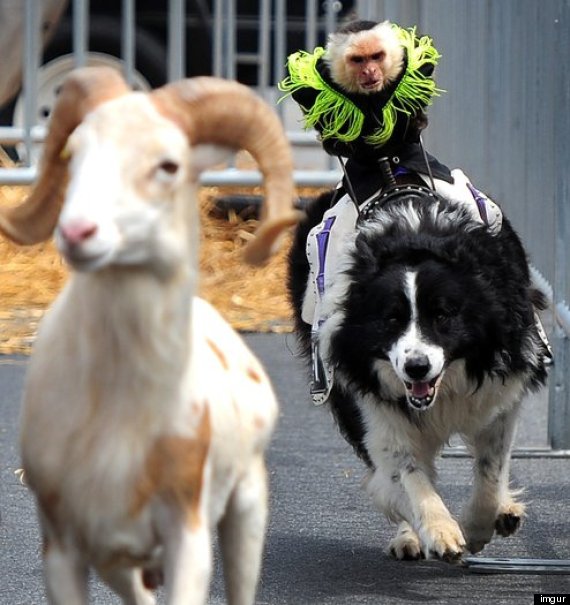 Note that the uniform on this monkey differs from that of the ones in the Colts halftime show, and that the spectacle appears to take place on asphalt instead of turf.
Similar primate entertainers made an appearance at a minor-league baseball game a few years ago, but that performance was out-shined by what may be the greatest speech captured in a YouTube video ever.