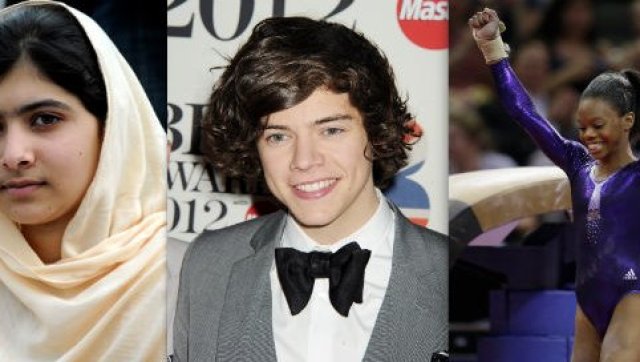 It's been an amazing year for young people, and here at HuffPost Teen, we've been inspired by watching many of them dominate in fields ranging from entertainment to science to technology to sports -- and beyond. To celebrate these awesome almost-legal game-changers of 2012, we've created our first annual "18 Under 18" list. Read through the names we selected below, then tell us: Who did we forget? Share your thoughts in the comments or tweet your own #18under18 picks @HuffPostTeen!
Michaela DePrince Born in Sierra Leone during the civil war, Michaela DePrince grew up in an orphanage with her sister. Her father had been killed by the rebels and her mother starved to death shortly after. DePrince's time in the orphanage was made even more difficult by her vitiligo, a skin condition that causes light blotches on the skin, which caused her treated poorly and called "the devil's child." At just three years old, DePrince found a magazine picture of a beautiful ballet dancer and carried it around with her because she "saw hope in it." When was adopted by a family in the U.S., DePrince quickly began her ballet training. As a teenager, she was featured in the film "First Position," a 2011 American documentary. She has now graduated from the American Ballet Theatre's Jacqueline Kennedy Onassis School and will continue her work at the Dance Theatre of Harlem.
DePrince talked about being a role model to the Associated Press: "Because I've been through so much, I know now that I can make it and I can help other kids who have been in really bad situations realize that they can make it too."
Jack Andraka
Fifteen-year-old Jack Andraka won the 2012 Intel Science Competition, the world's largest high school science research competition, for his groundbreaking research on pancreatic cancer. The Maryland high school student developed a test for pancreatic cancer that is 28 times cheaper and faster, and also 100 times more sensitive, than current tests. When his name was announced in June for the Grand Prize of $75,000, the expression of pure elation on his face was priceless. A video showing his stunned reaction almost immediately went viral. "I did not think I was going to win a single award," he said to Intel. "It's unbelievable, I can't believe this is happening to me. This means so much to me."
Andraka told Wall Street Journal Live about his future plans to patent his test and take it nation-wide: "I'm incredibly excited about that aspect of this endeavor."
Malala Yousafzai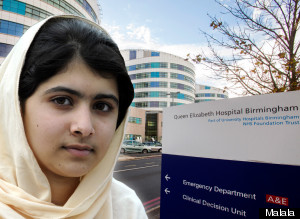 This year, Pakistani teen activist Malala Yousafzai's crusade for girls' rights to education -- in the face of threats on her own life -- brought education and women's rights into the global spotlight. The 15-year-old was shot in the head in a Taliban assassination attempt in early October because she spoke out about universal educational rights through a series of anonymous blog posts published by the BBC. Yousafzai, who started writing them when she was 11 years old, criticized the Taliban for their repressive regime and destruction of girls' schools in the Swat Valley, where she grew up. Her cause started an international movement for education and girls' rights, which recently culminated in a global day of action, "Malala Day."
Malala was named a runner-up for the Time "Person of the Year" award and thousands of supporters have nominated her for next year's Nobel Peace Prize.
"Malala doesn't just represent one young woman, she speaks out for all those who are denied an education purely on the basis of their gender," campaign leader Shahida Choudhary wrote on the Change.org petition she started for Malala's nomination.
Gabby Douglas This summer, 16-year-old Gabby Douglas (also known as the "flying squirrel") made history when she became the first African-American woman to win the gold medal in the Women's Gymnastics Individual All-Around during the Olympics in London. Along with the other four members of the "Fab 5," Douglas quickly became an Olympic favorite. She has since been named a 2012 Woman of the Year by Glamour Magazine and was included on Forbes' "30 Under 30" list.
The athlete shared some words of advice for young people at a recent charity event: "Never give up and always keep fighting, because though times may be tough, the sacrifices do pay off, so just keep pushing towards your dream and just love it at the same time and enjoy it."
Carly Rose Sonenclar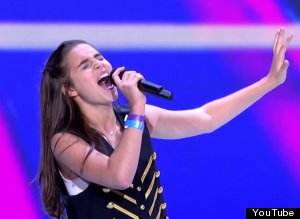 Thirteen-year-old singer Carly Rose Sonenclar won over "X Factor" judges -- and became a viral Internet sensation -- with her jaw-droppingly powerful voice. Her soulful first performance of Nina Simone's "Feelin' Good" stunned the judges and racked up nearly 20 million views on YouTube, leading judge Demi Lovato to gush, "I want to buy your music right now."
In a surprising twist of events, Carly Rose did not win the competition and was edged out of the lead by winning country singer Tate Stevens. Still, it's safe to say that a superstar has been born -- and that she has a bright career in the music industry ahead of her.
Samantha Garvey Long Island high school student Samantha Garvey was homeless and living in a local shelter when she became a semifinalist in the prestigious Intel Science Competition last year, and her incredible display of strength inspired students and educators across the country. Once her impressive accomplishments began making headlines, donations and support from people across the country started pouring in. Although the aspiring marine biologist did not win the Intel Competition, she was awarded a $50,000 scholarship, invited to attend the State of the Union at the White House, and was even given a new home in Bay Shore, Long Island. Garvey graduated high school this year, and was named one of Business Insider's Most Impressive Kids to Graduate in 2012.
"This is just the most amazing thing you could ask for," Garvey said at a news conference last January, after her family was given rent-subsidized housing by the county.
Tavi Gevinson
Feminist, fashion blogger and 15-year-old high school student Tavi Gevinson went from the fashion industry's youngest A-lister to a media mogul in her own right this year. Gevinson, a blogger from Chicago, Illinois, is already a full-blown multimedia phenomenon. She is editor-in-chief of Rookie, an online magazine for teen girls that launched in 2011, editor of the publication's first book, "Rookie: Yearbook 1," and a social media darling with hundreds of thousands of followers on Twitter and Instagram. She also went on a road trip this year with Rookie, organizing events for Rookie readers around the country, from pajama parties to craft nights.
In a TEDxTeen talk she gave this year, Tavi discussed the process of founding an alternative online space for teenage girls and discovering what feminism means to her, saying: "I realized that feminism was not a rulebook but a discussion, a conversation, a process."
Nick D'Aliosio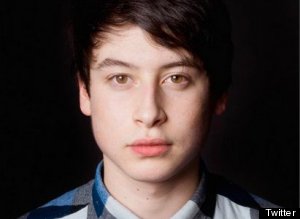 When London-based 17-year-old tech wizard Nick D'Aliosio -- dubbed the "Internet's Genius Boy" by GigaOM -- created the app Summly, his objective was to revolutionize the way people read news. Summly uses complex algorithms to summarize news stories into chunks of text sized for the iPhone, and has already received over $1 million in funding from investors like Ashton Kutcher and Zynga CEO Mark Pincus. The second version of the news summarization app was released in November -- on his 17th birthday.
"The only way I see my age coming into this is that I've built this for my age, my demographic," the young CEO told the Huffington Post.
Harry Styles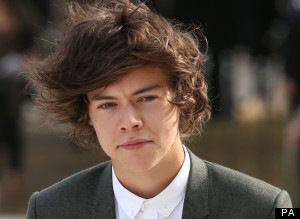 Okay, so what if he was only under 18 for part of 2012 -- we're still putting him on the list! As one-fifth of the biggest pop culture phenomenon of 2012, One Direction, Styles, who turned 18 on February 1, is the band's resident ladies man and arguably its most popular member. Styles has not only seemingly won over the hearts of most preteen girls in the universe, but also 23-year-old pop princess Taylor Swift.
Dating life aside, Styles has helped propel the British boy band to the top of the charts -- and to worldwide superstardom, working his way up from "X Factor UK" auditions to playing Madison Square Garden. And beyond One Direction, he's helped spearhead an even larger international trend: The long-awaited return of the boy band.
David Boone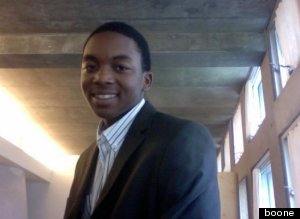 Cleveland high school student David Boone's "Homeless to Harvard" story is one of the most inspiring we've heard all year. The aspiring engineer has gone through struggles with gang violence and temporary homelessness (when he was 14, his home was destroyed by gang members) but his troubled past didn't stop him from dreaming of a brighter future.
"All of these life lessons have shaped me into who I am, transforming my dreams and aspirations and allowing me to free myself from what was becoming an unproductive environment," Boone wrote in a HuffPost Teen blog post. After being accepted to over 20 schools, Boone chose to join the freshman class at Harvard University this year.
Emma Axelrod, Elena Tsemberis and Sammi Siegel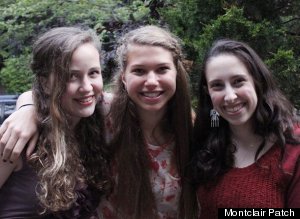 This spring, three 16-year-olds from New Jersey -- Emma Axelrod, Elena Tsemberis and Sammi Siegel -- launched a petition insisting that a woman should moderate at least one of the presidential debates. In just a few months they garnered over 170,000 signatures, and perhaps partially due to their powerful campaign, female journalists Candy Crowley and Martha Raddatz were chosen to moderate two of the three debates for the first time in 20 years. As the girls wrote on their petition, "Women and men will never be truly equal in our country until they're one and the same in positions of power and both visible in politics."
Claressa Shields Gabby Douglas wasn't the only teen athlete who made history at the Olympics this year. Seventeen-year-old Claressa Shields became the first American woman ever to win a boxing gold medal. But before she was setting records in London, the Michigan teen had a troubled childhood, with a brother in prison and father with a criminal record.
"I can't even explain the pain that I had went through, all the people that I had to deal with and just life -- period," she told the Associated Press. "There were people who were telling me I couldn't do this. And whenever somebody doubted me, it always makes me push harder. So thank you ... all the haters."
Julia Bluhm Julia Bluhm, 14, started a body image revolution when she launched a high profile petition asking Seventeen Magazine to feature at least one unretouched photo spread each month.
"I've always just known how Photoshop can have a big effect on girls and their body image and how they feel about themselves," Bluhm told the Huffington Post. "You need to see something realistic -- you need to see a reflection of what truly represents a teenage girl nowadays." After Bluhm protested outside the Seventeen offices and her petition made headlines across the country, the magazine promised to "celebrate every kind of beauty" and only feature photos of real girls.
Taylor Wilson
At 14 years old, teen physicist Taylor Wilson became the youngest person ever to create nuclear fission. Now, the talented scientist is in the process of building his own nuclear reactor.
Taylor may be a Ph.D. student, but he's still your typical 17-year-old at heart. The teen told CBS News: "When I hold something that's radioactive, it's kind of an indescribable feeling. It's kind of like when I'm with my girlfriend."
Maude Apatow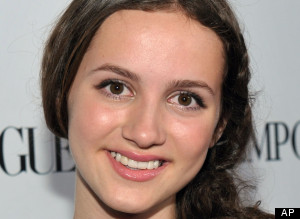 This year, 15-year-old Maude Apatow, daughter of director Judd Apatow and actress Leslie Mann, made a name for herself on Twitter, with over 100,000 people following her quirky, LOL-worthy updates ("Is it possible to swallow your retainer in your sleep?"). She's also as a contributor to hellogiggles.com, where she's interviewed celebrities and written about her love-hate relationship with Twitter. Oh, and in her free time the ninth grader from Los Angeles also finds time to act -- most recently, in the hit movie "This is 40," which also stars her parents and younger sister.
Dad Judd Apatow described the process of working with his daughter to the New York Times: "A few times I pushed Maude to commit more to her performance, and she got mad at me and then did something wonderful."
Adora Svitak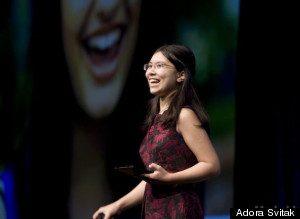 Child prodigy and education crusader Adora Svitak is, at age 15, a published author of essays, poems and two books, TED speaker, activist, and in the words of Diane Sawyer, a "tiny literary giant." She's also a literacy spokesperson, lecturing around the world to spread her passion for reading and writing.
As Svitak wrote in a Huffington Post blog, "To me, us teenagers are at the perfect crossroads of childish naivete and adult realism -- we still believe that problems can be solved, and now we also have the tools and knowledge to solve them."
Stefan Bachmann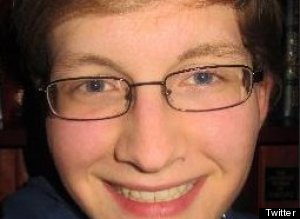 This past September, teen author Stefan Bachmann published the popular children's book, The Peculiar, which he wrote when he was 16. The fantastical novel tells the story of a faery invasion in steampunk Victorian England and has garned critical acclaim since its release.
The LA Times wrote: "Bachmann, who is now 18, writes as if he didn't just read classic books. His prose is so elegantly witty, it's as if he absorbed them and is writing by osmosis."
The young writer is currently studying music at the Zurich Conservatory, where we're hoping he'll find inspiration a second novel!
Katy Butler Katy Butler from Plymouth, Michigan knows firsthand how hurtful bullying can be.
"When I was 12, I came out as a lesbian to my best friend and she decided she was going to tell the whole school for me," Butler told The Daily Beast. "Kids ended up walking down the hallway, calling me names, pushing me against walls and into lockers, knocking my books over. Horrible things like that."
This experience inspired the 17-year-old to start a campaign to get the rating of the documentary, "Bully," changed from R to PG-13. "I think [the movie] could create a big change, and it could potentially save lives if kids are allowed to see it," she told The Washington Post.
Butler was supported by celebrities like Ellen Degeneres, and her campaign was likely one of the reasons the rating of the film ended up getting changed to PG-13.
CORRECTION: An earlier version of this article indicated that David Boone would be beginning his studies at Harvard next year, when in fact he is currently a freshman. The article has been updated to reflect this information.
BEFORE YOU GO
PHOTO GALLERY
Lessons From HuffPost Teen Bloggers