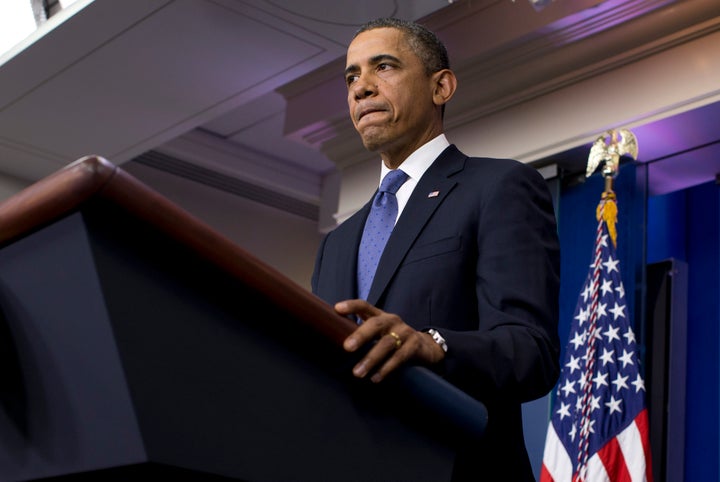 Americans are bracing for an economically difficult year, and are split on exactly how grim the country's future is, a USA Today/Gallup poll released Wednesday says.
Half of Americans said the United States' best years are behind it, while 47 percent said they are yet to come.
Skepticism about the immediate future was more pronounced: 65 percent predicted that 2013 will be a year of economic difficulty, and just a third said it will bring economic prosperity. The results are the most pessimistic response Gallup has tracked in nearly 30 years. However, many saw some bright spots ahead -- a majority predicted that employment would increase, and that prices would rise at a reasonable rate.
Opinions were sharply divided across party lines, with Democrats nearly three times more likely than Republicans to say the country's best years lie ahead.
"The finding that Democrats are much more positive than Republicans about the future of the U.S. most likely reflects the fact that Democrats control the White House; Democrats are also currently much more positive about the status of the U.S. economy," Gallup's Frank Newport wrote.
Other findings from the poll: 82 percent of Americans predicted that taxes would rise, and 85 percent that the government would run a budget deficit. Two-thirds said it was likely crime rates would rise in 2013. Seventy-five percent thought the year would bring international discord, and 57 percent that America's power would decline.
The USA Today/Gallup poll surveyed 1,025 adults using live telephone interviews between Dec. 14 and Dec. 17, with a 4 percent margin of error.
BEFORE YOU GO
PHOTO GALLERY
Conservatives Angered By Fiscal Cliff Deal