Anne Hathaway might be in the running for an Oscar for her portrayal of Fantine in "Les Miserables," but the 30-year-old actress is still in disbelief that she even made it in Hollywood.
In the February issue of Harper's Bazaar UK, the Golden Globe-nominated star admits she is sick of playing the "bizarre-world good-girl" and no longer wants to be deemed boring.
"I'm not Rihanna. I'm not cool," Hathaway tells Harper's Bazaar, adding, "When people come up to me in the street, they often want a hug not a photo, and they want that because they like my work."
And what's so wrong with that? Well, Hathaway is still trying to get away from her "Princess Diaries" persona.
"For a long time it was me and [my manager] against the world," the newlywed, who married Adam Shulman in September, continues. "I was seen as this bizarre-world good-girl cartoon that I in no way identified with –- very vanilla, very sweet, very accessible and not interesting ... I had no grit, no sex appeal."
But after donning a skintight bodysuit for her role as Catwoman in "The Dark Knight Rises," it seems Hathaway's fate might be changing -- although she's still concerned she'll be tossed aside by Hollywood's young rising stars.
"It doesn't help that the new crop of girls is so gorgeous, and so 22 years old," Hathaway says of turning 30. "But I'm excited about it."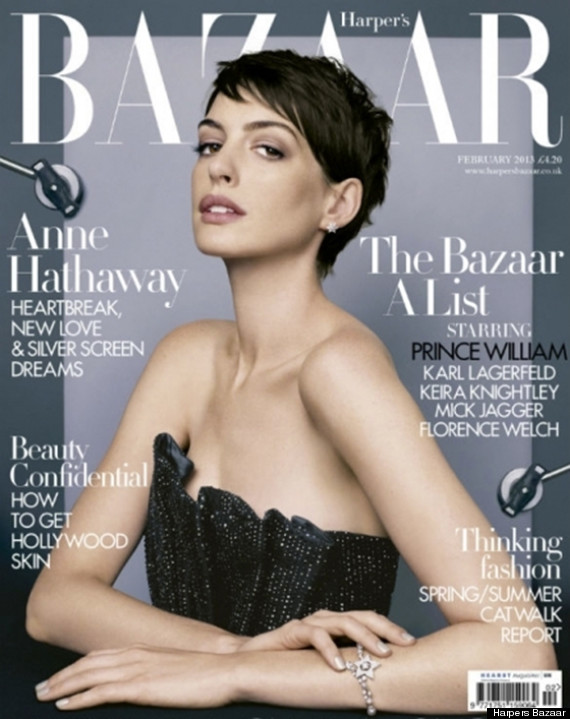 BEFORE YOU GO
PHOTO GALLERY
Anne Hathaway and Adam Shulman