It's been more than 10 years since it happened, and Julianne Hough is now ready to talk about her painful and traumatic childhood.
The 24-year-old plays a domestic abuse survivor in "Safe Haven," due out Feb. 14, and opened up to Cosmopolitan about the physical and emotional abuse she suffered as a child dancer in London.
Hough reveals that she moved from Utah to England at the age of 10 to pursue her career as a dancer, and says she felt like she was sexualized at an early age.
"I was 10 years old looking like I was 28, being a very sensual dancer. I was a tormented little kid who had to put on this sexy façade because that was my job and my life," she told Cosmopolitan.
"While I was in London, I was abused, mentally, physically, everything," she said, adding,"I'm a very forgiving person, and I don't want to hurt anybody. What's past is past."
The "Dancing With the Stars" cast member explains that she's not looking for anyone's pity, but decided to open up about her own experiences to be a voice for those who don't have one. Hough declined to go into details about the abuse, but said that it got much worse when she hit puberty, and her abuser began threatening her.
"I was told if I ever went back to the United States, three things were going to happen. One: I was going to amount to nothing. Two: I was going to work at Whataburger. And three: I was going to end up a slut. So it was like, I can't go back, I have to be this person,'" she explained
Hough is far from the only celeb to have a painful past, and more stars are speaking out about their own traumas to bring awareness to the issue. In September 2012, "90210" actress AnnaLynne McCord revealed she was sexually abused by someone she knew, when she hosted a fundraiser for a foundation that aims to end modern-day slavery and human trafficking.
Likewise, Ashley Judd revealed she survived extensive sexual abuse as a child, in her 2011 memoir "All That Is Bitter & Sweet," while "Extra" host Maria Menounos has said she had been sexually abused by multiple doctors during physical examinations.
To find out what gave Julianne Hough the courage to leave her abuser, pick up the February 2013 issue of Cosmopolitan on sale Jan. 8.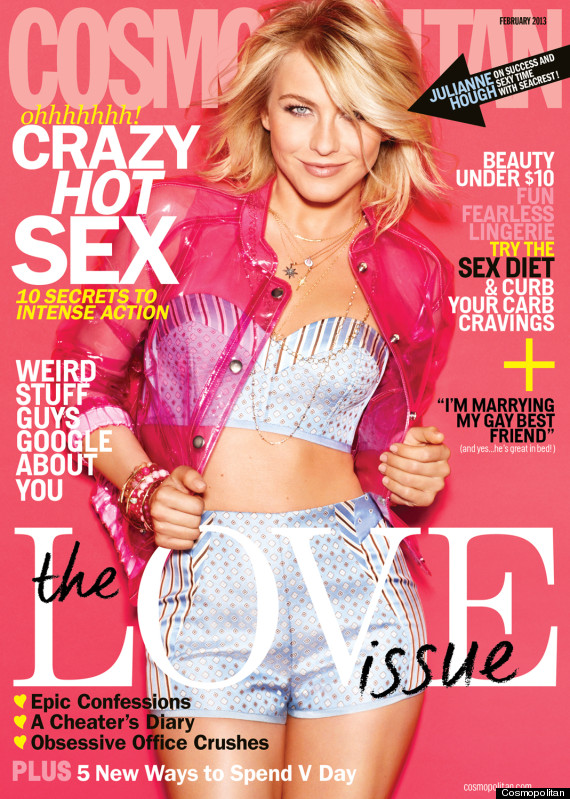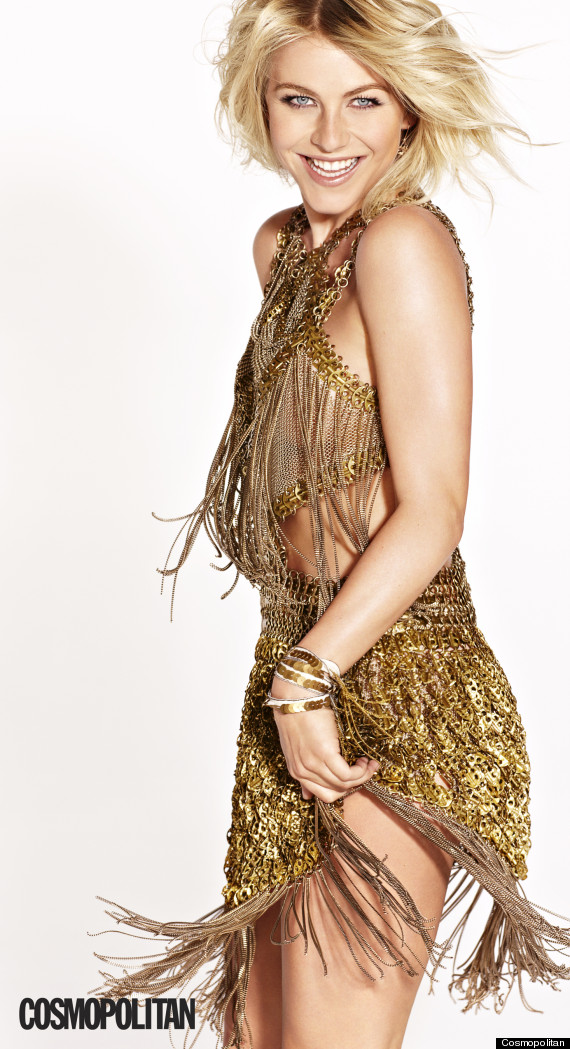 BEFORE YOU GO
PHOTO GALLERY
Celebrity News & Photos