The Congressional fiscal cliff negotiations have sparked outrage and Bloomberg Businessweek has succinctly captured Wall Street's frustration.
On its new cover, the magazine placed crying, diaper-wearing infants climbing around Congress behind the awfully direct and downright brutal headline, "BABIES." It continues, "The politics of the fiscal cliff deal are outrageous. The economic thinking is even worse."
The magazine is known for its frank covers. After Hurricane Sandy ripped its way up the East Coast and across the tri-state area, Businessweek ran with the headline: "IT'S GLOBAL WARMING, STUPID."
PHOTO: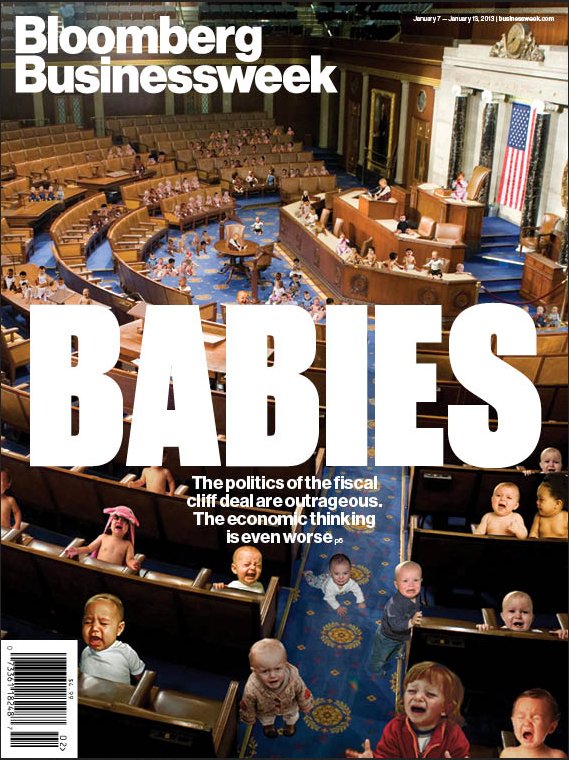 BEFORE YOU GO
PHOTO GALLERY
Top 25 Magazines Of 2013