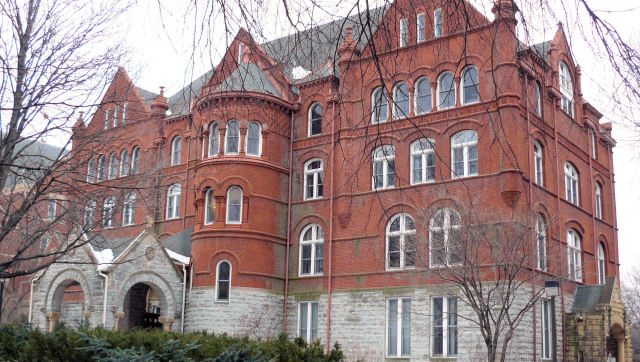 Want to go to grad school? It might be a good idea to attend one of these colleges.
US News and World Report recently ranked the colleges that have the highest percentage of students who go to grad school within one year of graduation.
We often hear about "majoring in debt" and the cripling loans that grad school can sometimes lead to. Nevertheless, an advanced degree also has some pretty sweet benefits.
US News has more:
Students with a master's have an average annual salary of $62,000 and an unemployment rate of only 3 percent, compared with $48,000 and 5 percent for those with a bachelor's degree, according to a 2012 report by the Center on Education and the Workforce at Georgetown University.
Check out our slideshow of the schools that most likely lead to grad school. Then tell us, are you considering an advanced degree? Weigh in below!
BEFORE YOU GO
PHOTO GALLERY
Colleges That Lead To Grad School