That was fast.
One night after Louisville needed just 15 seconds to score the opening touchdown of the Sugar Bowl against Florida, De'Anthony Thomas made sure the Oregon Ducks wouldn't have to wait that long to hold a lead.
Thomas fielded the opening kickoff off of the 2013 Fiesta Bowl at the 6-yard line and burst through a crowd of would-be tacklers before breezing up the sideline for six points.
Twelve points, six seconds. Again, that was fast. A few moments later, Oregon would hold an unlikely 8-0 lead after head coach Chip Kelly had his high-octane team convert a 2-point conversion after the very first score of the game. If the Ducks' coach is really heading to the NFL after this game then he seemed determined to go out in a flurry of points.
While this was just the sort of start that ESPN and neutral fans everywhere could appreciate, there was at least one person in Glendale who did not approve.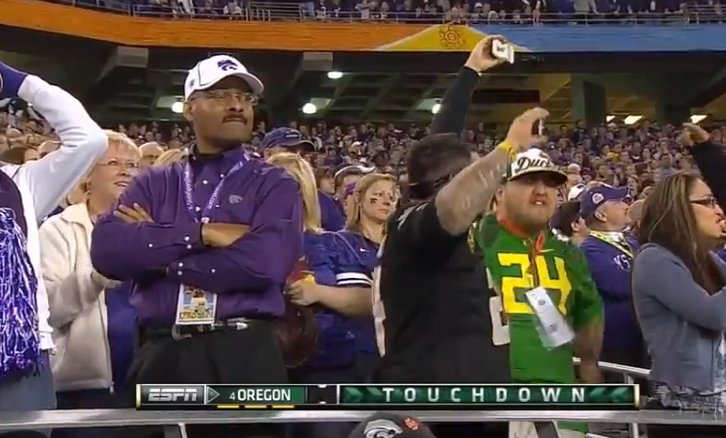 Most people on Twitter had a far more upbeat reaction to Anthony's blazing speed.
PHOTO GALLERY
Reactions To De'Anthony Thomas Return