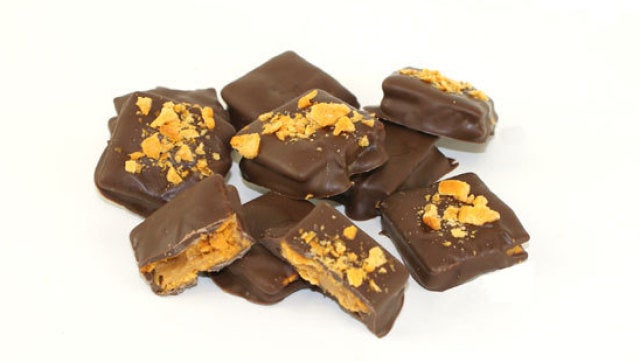 If there's one snack food we can't be trusted with, it's definitely Cheez-Its. If a box is nearby, consider it gone when we're around. We love Cheez-Its. We love them so much we learned how to make them ourselves. And once we found out that Cheez-Its are crucial to making homemade Butterfingers, we were (obviously) over the moon with delight.
To make homemade Butterfingers you'll need creamy peanut butter, melted chocolate, and of course, a box of Cheez-Its. Food blogger Miss Candiquik has just about the easiest recipe you can imagine. It doesn't take longer than 10 minutes to make them -- unless you decide to make a double batch, which we fully endorse.
Try your hand at other homemade candies!
PHOTO GALLERY
Homemade Candy Bars
BEFORE YOU GO