In a study released last month by researchers at the Wake Forest University School of Medicine, two of every five African-American women said they avoid exercise because of concerns about their hair. But actress Tia Mowry says she isn't one of those women.
According to ESSENCE magazine, the 34-year-old actress and mom says she's continuing her journey to great health into the new year and she isn't going to let her hair stop her from doing it.
"If you can make appointment for your hair, you can make appointments for workouts. So that's what I intend to do," Mowry told the magazine. She also says she has the tools she needs to see her goal through (including the pixie cut she debuted in September, we assume). "My husband bought me a great juicer for New Year's, so I now have no excuse," she added, revealing her plans to grow her own garden and get in at least 15 minutes of yoga everyday.
Her exercise of choice is the subject of a DVD series the actress launched last month and her "secret" to shedding stubborn baby weight.
"It's my secret to my weight loss," Mowry told The Huffington Post. "It's a hard workout, but it's fun. And I found that when I would do yoga, it made me more conscious about what I put into my body, what I'm eating," she said.
Mowry showed off her hard work (and her budding six-pack) via Instagram last month and told us more about how she does it at the 18:00-minute mark in the video below.
PHOTO: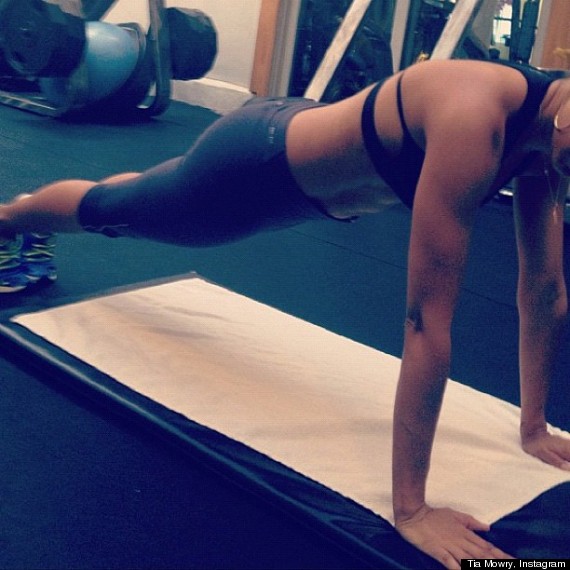 BEFORE YOU GO