George R.R. Martin received some great Christmas presents - including, he said, "a tiny miniature of myself."
He's now revealed images of the figurine, which is an adapted version of this figurine created by miniatures maestro Tom Meier.
The original figurine was a representation of the overweight King Robert Baratheon from A Game Of Thrones, however it was carefully altered and painted to look like George himself by Anne Foerster with the hat and glasses made by Raya Golden. The commission came from Martin's wife Parris.
And why the turtle on his chest? "Turtles are my totem animal. The only pets I was allowed as a kid in the projects."
His fans have reacted positively to the mini GRRM - one suggested that George R.R. Martin figurines should be put into production.
See the awesome figurine below!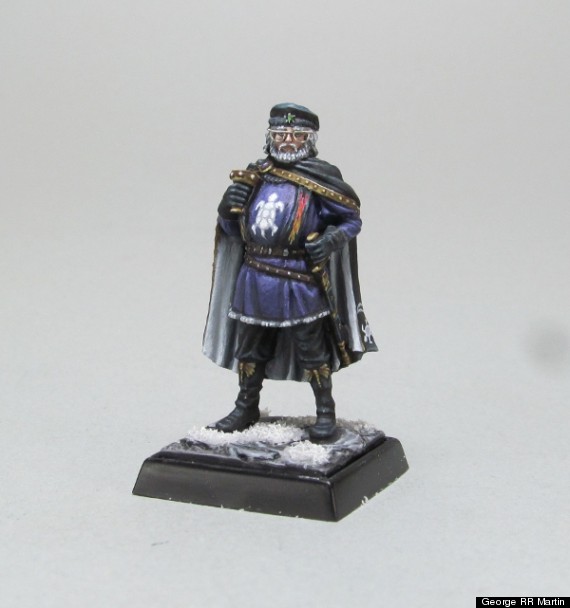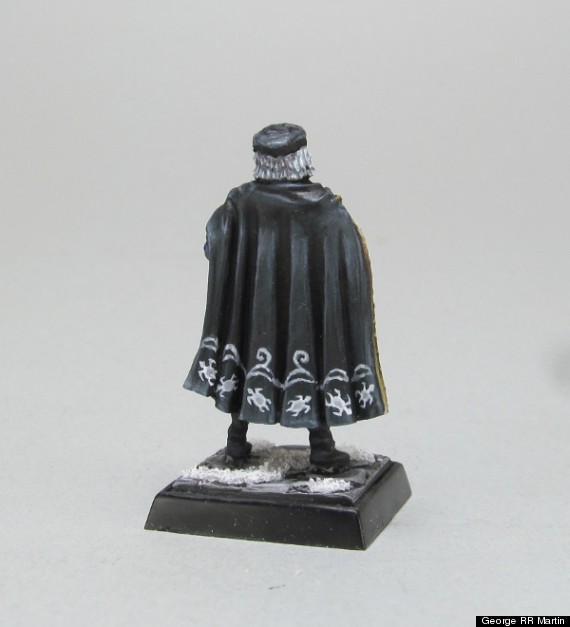 BEFORE YOU GO
PHOTO GALLERY
5 Best Game of Thrones Episodes