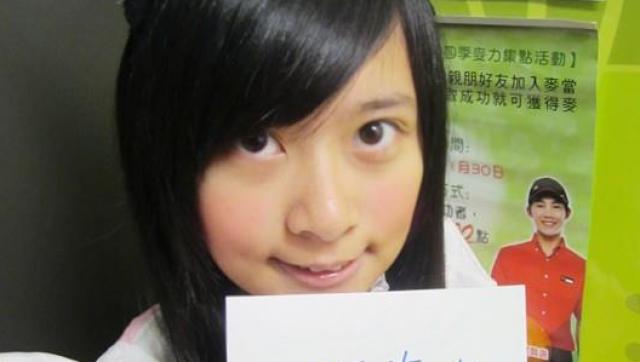 Employees at a McDonald's in Taiwan celebrated the end of 2012 in a peculiar fashion: Rather than wearing their traditional uniforms, they dressed up in pink-and-white maid outfits and called customers "master." A photo of the young female workers dressed in their costumes went viral on New Year's Day.
McDonald's uniforms vary worldwide. Black polos and baseball caps are the norm in America and England (that is, until designer Wayne Hemingway gave them a Mad Men-inspired revamp), but Taiwanese employees wear a more formal look of white button-downs and black scarves. Except, apparently, on special occasions.
Foodbeast says the outfit change did not last for more than a day, and only took place at the Dingshan branch in Kaosiung, Taiwan. Employees uploaded photos of themselves in the outfits to the location's Facebook page, which has over 2,000 likes.
According to RocketNews24, customer-pleasing promotions aren't uncommon at at McDonald's franchises in Asia. During the month of January, McDonald's Japan is running a promotion during which any customer who waits more than 60 seconds for their order receives a coupon for a free burger. Actual hourglasses are being employed.
Check out these photos from the event:
PHOTO GALLERY
McDonald's Uniforms: Taiwanese Servers Dress Like Maids
BEFORE YOU GO
PHOTO GALLERY
Resolutions We'd Like Food Companies To Make For 2013