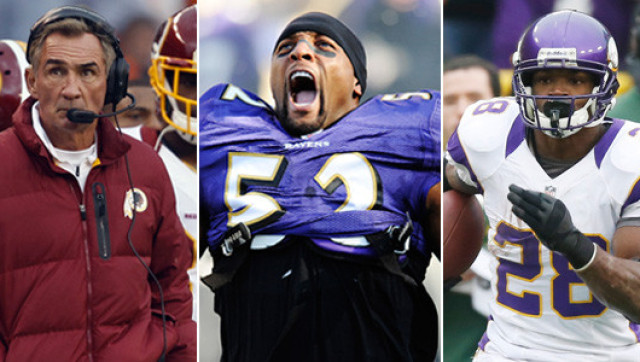 By Eric Edholm, Pro Football Weekly

Typically, Wild-card Weekend is a dud with one great game. Steelers-Broncos was an instant classic a year ago, but the other three games were decided by 17, 21 and 22 points. The year before, the Seahawks beating the Saints was a shocking upset, and Jets-Colts (Peyton Manning's final game in Indy) wasn't too far behind, but the better action was a round later. Three of the four wild-card games from the 2009 postseason were decided by two scores, with Cardinals' 51-45 overtime victory over the Packers the only exciting game.
But it would be an upset if this wild-card round doesn't deliver the goods. Saturday's first game — Bengals at Texans — might not titillate the soul, but the other three are whoppers. Adrian Peterson and the Vikings come to Titletown Saturday night. Chuck Pagano and the Colts are in Baltimore in what might be Ray Lewis' swan song to kick off Sunday. And we close the weekend with the second and third rookie quarterbacks of the day, Russell Wilson and Robert Griffin III, trading darts in Seahawks-Redskins.
What a slate.
Here is an early look at the 12 biggest story lines in this weekend's games, chronologically by game:
PHOTO GALLERY
NFL Wild Card Weekend Primer