Claire Danes has had a whirlwind of a year.
Not only has the success of her Showtime show "Homeland" garnered her an Emmy award and a Golden Globe nomination, but the actress, 33, recently welcomed her first child with husband Hugh Dancy, son Cyrus Michael Christopher.
But will her role as new mommy affect her career? Danes doesn't think so.
In the February issue of ELLE magazine, Danes admits she has never felt rushed to take a break from acting to start a family.
"I've always wanted to have kids, but I'm glad I didn't until now," she tells ELLE. "When I was thinking about [working and being a mother] originally, I was really nervous about it ... I think I would make a lousy stay-at-home mom," she adds, "It just wouldn't suit me. I feel so fortunate, in that I've had this arrow-straight focus ... that I wanted to act."
Thankfully, Danes has a wonderful sidekick, who will no doubt make the transition into motherhood much easier for her.
"Hugh was just the right partner for me. I got very, very lucky," Danes gushes. "There's only so much credit you can take when it just sort of works, you know? And obviously we work hard at maintaining our relationship -- that is central to both our lives -- but at the same time, it's just this kind of ease that I can't really account for."
As for what she'll feel about Cyrus eventually entering show business, it sounds like Danes wouldn't be up for it. The actress, who started her career at the ripe age of 13, isn't impressed with the way young Hollywood stars are treated these days.
"When I was younger, I was a little bit more restless, but there weren't as many eyes. There weren't as many tabloids or the number of cameras that everyone's armed with," she explains. "I feel huge sympathy for teenagers who have suddenly found themselves as public figures now, because it just sucks for them."
See Claire's gorgeous Elle cover below: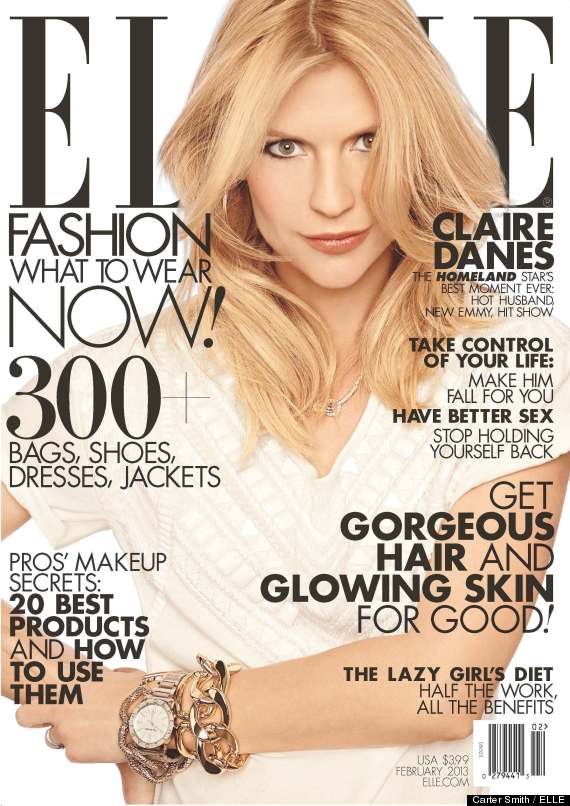 BEFORE YOU GO
PHOTO GALLERY
Celebrity News & Photos