We're very excited to syndicate one of our favorite columns, 'What Is It? What Is It Worth?' from one of our favorite magazines, Country Living. All text and images below are provided by Country Living. Get ready to be surprised!
"I bought this working camera, in its box, at an estate sale for $10. Is it worth more than that?" -M.F., Reno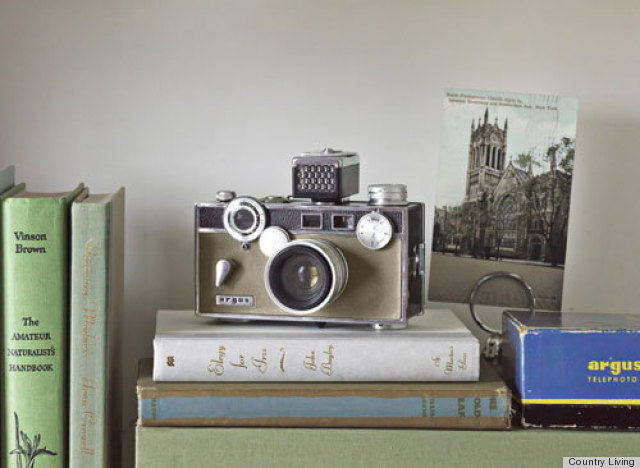 Midcentury Argus C3 Match-Matic Camera
Professional appraiser Helaine Fendelman identifies and evaluates your collectibles and antiques.
Affectionately called "the brick" due to its boxy shape, the Argus C3 held the title of world's best-selling 35 mm camera for nearly three decades, with more than two million sold. Though intended for amateur shutterbugs, pros liked it, too: War photographer Tony Vaccaro used a C3 for his book Entering Germany: Photographs 1944–1949. This particular model, the C3 Match-Matic, was produced between 1958 and 1966 and featured an updated calibration system. The C3's popularity means it's far from rare today. Still, vintage camera buffs love the simplicity of this Argus design, which makes for easy maintenance and repair. Since this find retains its box – and, I assume, original light meter – I'd estimate its value at upwards of twice the estate sale purchase price.