Kim Kardashian is no stranger to having her photo taken, but she couldn't pass up the opportunity to be behind the camera for once.
The 32-year-old turned the tables on an unassuming paparazzo spotted sleeping on Miami Beach on Sunday. Kardashian snapped a picture of the snoozing photog, and posted it to her Twitter page:
"This pap fell asleep on the job missed my whole Miami Beach photo shoot!!! #LuckyMe #UnluckyHim."
We hope the pap has a good sense of humor about the pregnant star catching him off his guard, since he spends his days doing exactly the same.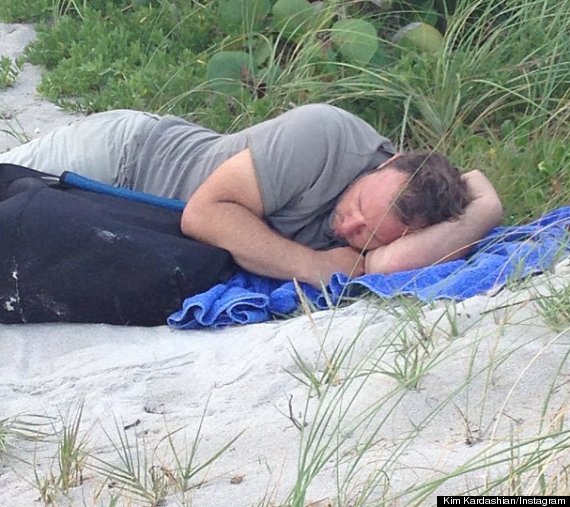 PHOTO GALLERY
Celebrity News & Photos
BEFORE YOU GO