No injury is going to keep Naomi Campbell cooped up in the house. The British supermodel ditched the wheelchair Sunday night and headed to the NBC Universal 2013 Television Critics Association (TCA) Winter Press Tour after-party in California with her star-studded cast of "The Face" -- Karolina Kurkova, Coco Rocha and Nigel Barker.
The 42-year-old, who is suffering from a torn ligament in her leg after being mugged in Paris over a month ago, looked fabulous while on the mends in a low-cut gown, sparkly jewels and a pair of black patent-leather loafers.
It's rare we see Naomi looking anything less than runway-ready, which includes a pair of sky-high stilettos. She even wore couture while completing her five days of community service with New York's sanitation department back in 2007.
"This is how I dress, and this is how I carry myself. What do they expect me to do — walk in looking all drib and drab? I've never looked drib and drab in my life," Naomi told W magazine in regard to her community service attire.
There was certainly nothing drib or drab about her ensemble Sunday night, even if flats aren't ladylike. (Right, Iman?)
Here's a look at Naomi rocking her flats and check out the slideshow below for the supermodel's sensational style evolution.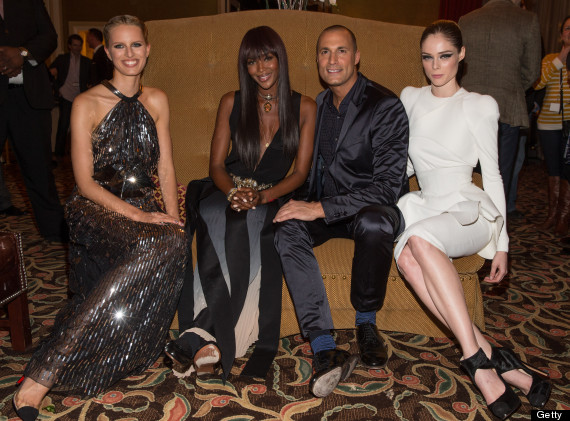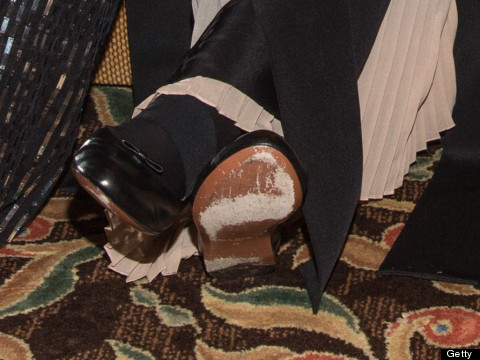 BEFORE YOU GO
PHOTO GALLERY
Naomi Campbell