Okay, so you like to imagine yourself peeing into the mouth of a great white shark. No judgments here.
Although, if you're going to act out this fantasy, you're probably better off using a surrogate. You know, because it won't bite back.
Scroll down for photos.
According to Reddit user Sketchstrong, visitors to a "tourist pirate ship in Mexico" can relieve (or terrify) themselves at a shark-shaped urinal, which comes equipped with two rows of pointy teeth.
Even though we know they're not real, the choppers on this urinal dredge up disturbing images of sitting in a shark's mouth, like that unfortunate guy in "Jaws 4." Thankfully, though, the pirate ship offers a much safer alternative for sit-down jobs: a giant skull toilet.
Again, there's nothing objectionable about this set of fine-crafted bathroom pieces. They're like a private carnival of the macabre. Although, we've got to draw the line at the wood paneling. It's just too creepy.
LOOK: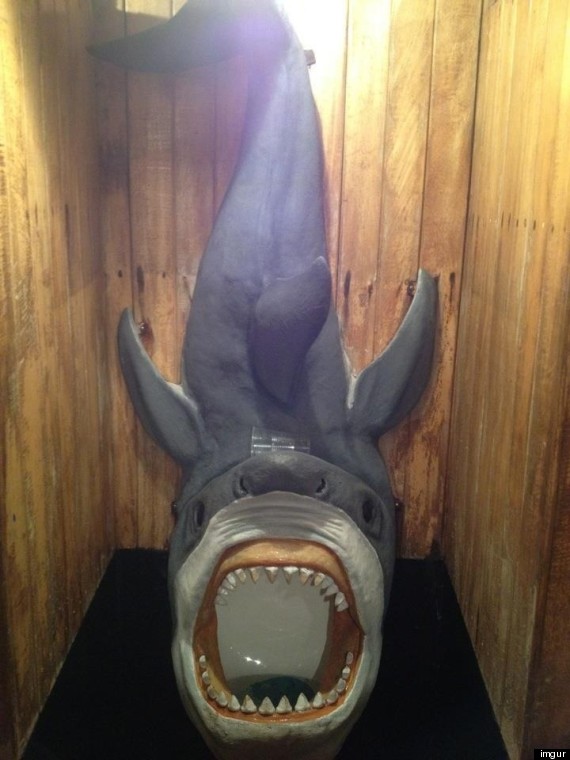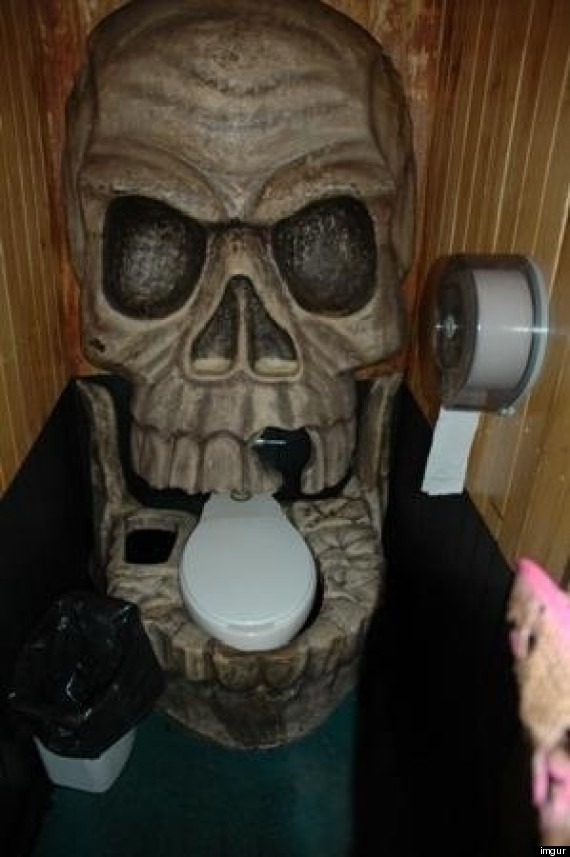 (via Reddit)