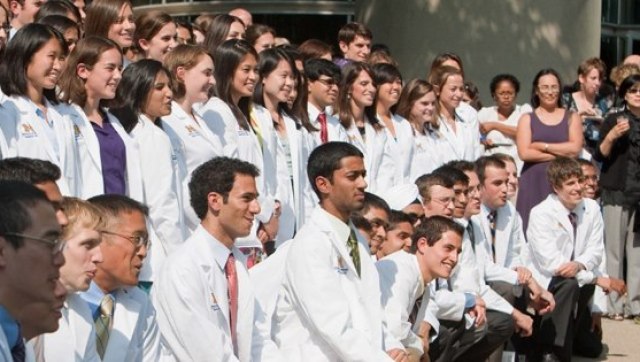 If you're ambitious, genius and settle for nothing but the best, then one of the world's best medical schools could be right for you.
The Academic Ranking Of World Universities, an annual ranking of the world's universities published from Shanghai Jiao Tong University in China, recently named Harvard Medical School the best of the best. See the slideshow below for the top 12, and read more on the ranking's methodology under it.
PHOTO GALLERY
The Best Medical Schools - Shanghai Jiao Tong Ranking
Here's more on the ranking's methodology:
[I]nstitutions are ranked according to their academic or research performance in each broad subject field. Ranking indicators include alumni and staff winning Nobel Prizes and Fields Medals, Highly Cited Researchers, articles indexed in Science Citation Index-Expanded (SCIE) and Social Science Citation Index (SSCI). Two new indicators were introduced, one is the percentage of articles published in the top 20% journals of each field, and the other is the engineering research expenditure.
See the full breakdown of the world's best universities and more on the research behind the ranking, click here.