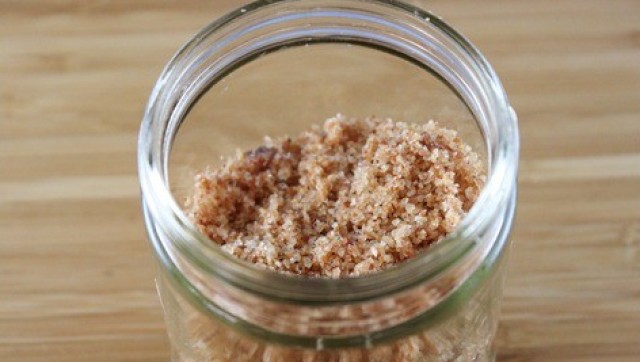 If you were one of those people who found themselves in a panick during the five-second bacon shortage scare, we've got just what you need: bacon salt. Bacon salt is not only a genius idea, but it also serves as a type of "fall-out shelter" preparedness in the event of a real bacon crisis. Because you don't want to be unprepared when it comes to bacon.
Now, we're not talking about commercial varieties of bacon salt. Those don't even have bacon in them (they're vegetarian!). We're talking about making your own bacon salt, with nothing more than bacon, salt and pepper. It's easy to make and it lets you enjoy the real taste of bacon on EVERYTHING.
But bacon salt isn't just a good idea during a crisis. It's helpful in the everyday. If you've made a meal that's not quite meaty enough, sprinkle it with bacon salt. If your popcorn could use some oomf, bacon salt will help you out. The possibilities are endless, especially if you get creative (cookies, toast, burgers, etc.).
To get the bacon salt recipe, check out The Wannabe Chef's blog.
Want to read more from HuffPost Taste? Follow us on Twitter, Facebook, Pinterest and Tumblr.
Check out these bacon dessert recipes for creative ideas!
PHOTO GALLERY
Bacon Creations
BEFORE YOU GO