Of the dozens of images posted to Instagram by an amateur photographer named Tommy Edison, the one whose reception surprised him the most went up this past Sunday.
"I literally just pointed the camera up at the sky, just at a little bit of an angle, and took a picture, and it got 1300 likes," Edison told The Huffington Post. "I can't believe it. I wanted it to be just the sunshine because it was a nice day, but apparently there are some branches in it, and the sun coming through the branches."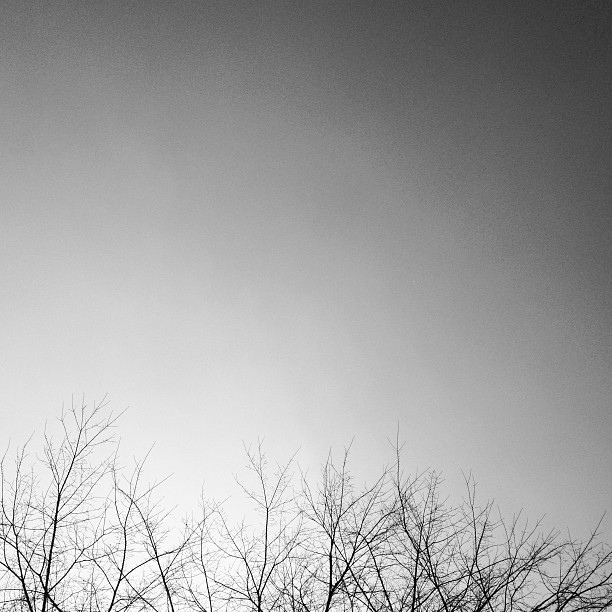 Courtesy Tommy Edison
The rush of likes for a photograph that didn't turn out as planned surprised Edison, but he's used to the feeling. "It's funny for me because I don't understand pictures. I mean, I don't know color. I don't know what sunlight does or how it refracts or reflects. I'm just having fun."
Edison was born blind. By day, he reports traffic news on a Connecticut radio station; in his off hours, he shares the nuances of his world online. Under the name blindfilmcritic, Edison keeps a popular YouTube account full of videos about modern life for those who can't see -- for example, a how-to on describing colors to a blind person, or a tutorial on how the visually impaired use iPhones and Instagram.
Scroll down for more images from Edison's Instagram account.
After the photography blog Photojojo noticed his Instagram account last week, Edison's fans on the photo-sharing site skyrocketed in number, to the tens of thousands. Now he's able to envision his photographs in a way he couldn't before, by scanning the comments for information. "It used to be if I used a camera, I wouldn't know what the pictures were," Edison said.
His ability to use Instagram hinges on the iPhone's accessibility setting, which dictates to him what's on his screen, and enables him to shoot, choose filters, write captions, and read comments. Often, he chooses his subject by simply clicking in the direction of sound or light (his filter selection process is always based on the implied meaning of Instagram's filter names).
This method means the results can defy expectations. One particularly hot day this July, Edison snapped a picture that he thought would represent heat. "It ended up being a truck," he told us. "Go figure."
We've compiled some of our favorites from Edison's mix of impressionistic blurs and striking juxtapositions. For the full haul, head to his Instagram account, blindfilmcritic.
PHOTO GALLERY
Tommy Edison's Instagram Account