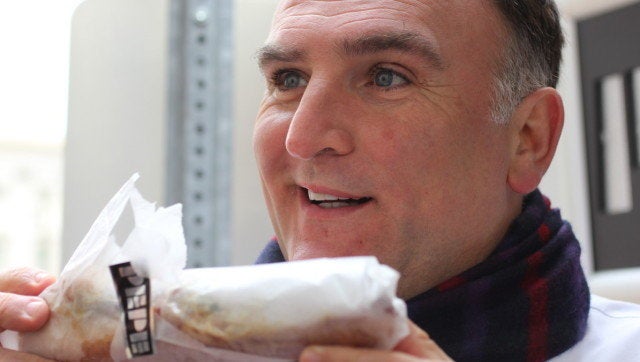 According to The Daily Meal, which announced the award on Tuesday:

Jovial, charming, rakish, innovative, kind, successful, ambitious, talented, skilled, and well-liked — when you think about all the adjectives with which you could describe chef–restaurateur José Andrés, it almost doesn't seem fair. In fact (and you should read in the wink here), maybe "selfish" should be thrown in: Think he could maybe leave a few crumbs for everyone else?
Following the announcement of Andrés new honor, the chef was markedly more upbeat on Tuesday:
Take a look at Andrés D.C. food truck, Pepe, which launched last year ...
PHOTO GALLERY
Pepe Food Truck
BEFORE YOU GO