Miranda Lambert is not backing down.
The country star, 29, still stands by her Twitter rant against Chris Brown, 23, after he performed twice at the Grammy Awards in February 2012. Lambert was disgusted by his appearance at the event, tweeting, "He beat on a girl…not cool that we act like that didn't happen."
"He needs to listen to Gunpowder and lead and be put back in his place," she added, "Not at the Grammys." ("Gunpowder and Lead" is Lambert's hit song about a woman who gears up to kill her abusive husband as soon as he's released from jail).
In the February issue of Redbook, Blake Shelton's number one lady discusses her bashing of Brown and admits she feels the same about the situation almost a year later.
"I didn't feel right about not saying something. The loudmouth that I am, I say what I think," she tells Redbook. "I wanted everyone to know that I don't agree with the message it's sending to young women. It's not okay. At all. To be celebrated after doing something like that."
"I don't think it's right, I never will, and I will stand by what I said till the day that I die," Lambert continued.
Of course, she is referring to Brown's now infamous assault on his ex-girlfriend Rihanna following the Grammys in 2009. Although RiRi has forgiven him -- have you seen all those Instagram photos?! -- it sounds like other women cannot .. and will not.
Miranda's Redbook cover hits newsstands Jan. 8: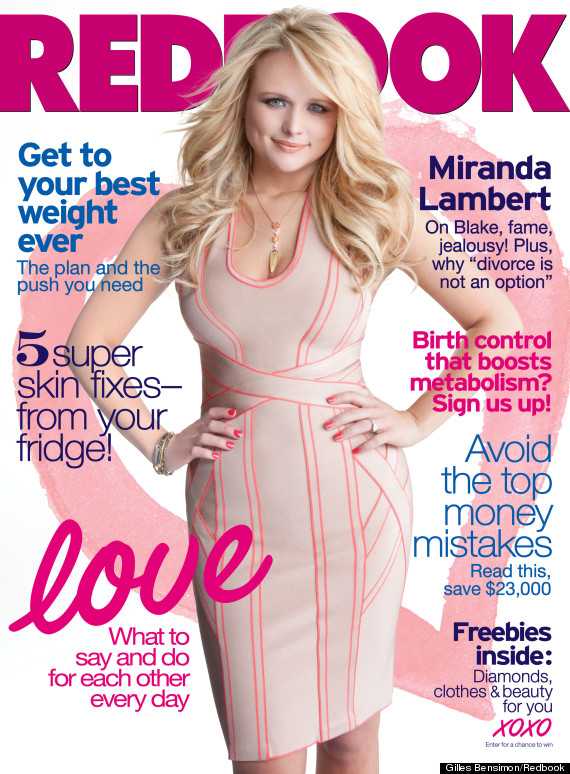 BEFORE YOU GO
PHOTO GALLERY
Celebrity News & Photos