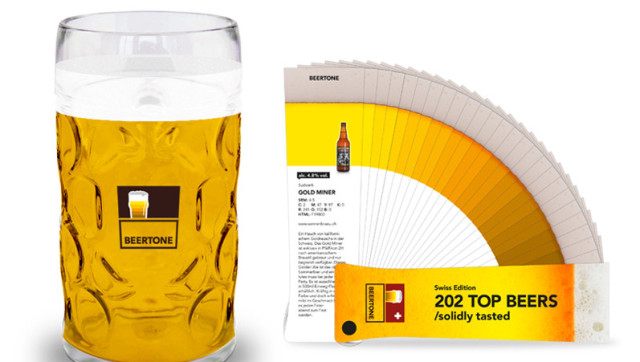 For those of you who drink with your eyes, welcome the Beertone. Beertone is a new kind of beer guide, perfect for those who are design inclined. At first glance, the beertone looks like a paint swatch book with a limited color palate ranging from bright yellow to pale brown. But another look makes it clear that Beertone is something far more valuable.
The beertone features 200 different kinds of beers, each color swatch representing a beer. The color swatch includes all the necessary information for those who are beer curious like the beer's name, alcohol content, brewery, description of flavor and, of course, color information. You can pre-order Beertone for $39, and quickly become a beer connoisseur in style. And if you're worried that this guide will encourage you to drink too much, just pick up a beer tracker bottle opener at the same time.
Want to read more from HuffPost Taste? Follow us on Twitter, Facebook, Pinterest and Tumblr.
Want to learn more about beer? Check out our beer 101 guide.
PHOTO GALLERY
All About Beer
BEFORE YOU GO