A father is in mourning after his two twin daughters were shot and killed inside a Tulsa apartment on Monday.
"My life's gone. My kids are gone," Larry Powell told KOTV. "You've got nothing left. All I've got are my two little grand kids and what am I going to do? Their parents are gone."
CBS News reports that Powell's daughters are Rebeika Powell, 23, and Kayetie Melchor, 23. The two other victims in the shooting were Misty Nunley, 33, and Julie Jackson, 55.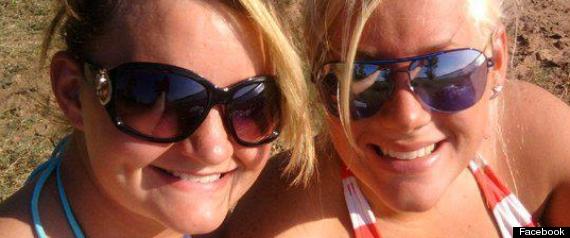 The only survivor was a 3-year-old boy found at the scene. Police have not said if the child had any relation to the victims.
KRMG reports that Tulsa Police want to question Joseph Tillman, 33, who was arrested Tuesday in Independence, Kansas on a warrant apparently unrelated to the Tulsa shooting.
Tillman is not a suspect in the shooting, and is merely thought to be a person with information about the four killings, according to police.
On Monday, police spokesman Leland Ashley said there are no suspects in the shooting.
"I don't want to strike fear in the community tonight, but we do have an individual or individuals who murdered four people," Ashley said, according to the Associated Press. "Do we know if there was a motive, like a jealous lover? We don't know that. We can't say if it was random or if someone knew (the victims)."
BEFORE YOU GO
PHOTO GALLERY
Shootings In America