Written by Adrienne Hedger and Shannon Seip for NickMom
We're used to our kids embarrassing us – constantly – so the last thing we need is to embarrass ourselves. So, thank you, Google, for making our lives just a little less humiliating by letting us research questions like "Can my husband's chest hair clog the breast pump?" from the privacy of our own homes. Check out our Google search confessions, so the next time you start to type in that search bar, you'll realize you're just as mortified as the rest of us.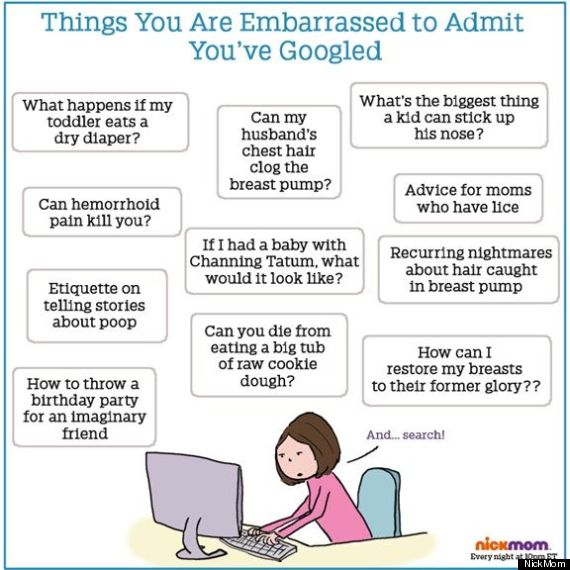 MORE FROM NICKMOM:
Watch NickMom every night at 10PM ET on the Nick Jr. channel
Which Preteen Hormone Attack Will You Witness Today?
BEFORE YOU GO
PHOTO GALLERY
Baby And Kid Problem Memes