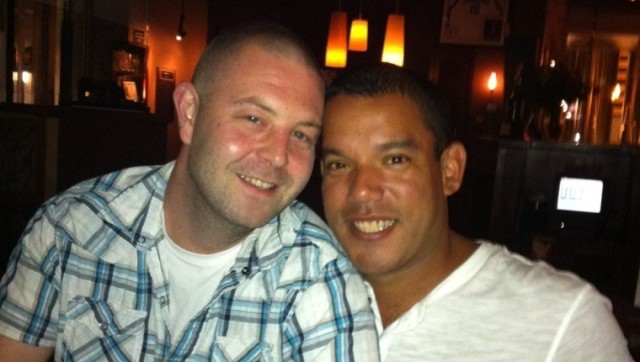 A gay couple was offered a refund at a Texas bowling alley on Sunday night after being told it was a family environment.
Alberto Lesmes and his partner, Chad Hemp, requested to be moved to a new lane at Main Event Entertainment in Plano because of technical problems, but after a child from a nearby group interfered with their game at the new lane, Hemp went to talk to the manager to request a second lane change, Lesmes told The Dallas Voice.
According to the account, Lesmes saw Hemp become upset and went to join the conversation. The manager allegedly asked if they were professional bowlers, and when the two men said "no," the manager told them the bowling alley was a family environment.
Lesmes told The Dallas Voice that the manager said, "My resolution is to refund your game and let you leave." The couple then left the entertainment center.
The newspaper published a second article one day after the original story, reporting that Main Event had sent a statement saying there was "no effort to discriminate" against Lesmes and Hemp.
"No one at the company was aware of their sexual orientation," Main Event CEO Charlie Keegan told The Huffington Post over the phone. "The couple wanted privacy and asked several times to relocate, and we did our best to relocate them but they were frustrated and unhappy."
Keegan went on to say the couple wanted a place to bowl "where there weren't any children," and it was then that the manager on duty had said it was "a family entertainment center" and that there was nothing more that could be done to accomodate them "except refund [their] money."
Keegan called the incident "a miscommunication" and noted that the company had "reached out to the couple to try to talk to them."
A spokeswoman for Main Event emailed a statement to HuffPost that said the company's "foremost concern is that all of our guests and staff are treated with dignity and respect ... regardless of sexual orientation, age, race, color, religion, or national origin." The statement continued, "We employ and cater to guests from all walks of life, including the LGBT community."
Main Event responded to comments about The Dallas Voice article on its Facebook page, saying it is conducting "a thorough investigation" of the incident and will provide an update soon.
Neither Lesmes or Hemp could be reached for comment.
BEFORE YOU GO
PHOTO GALLERY
12 Items Walmart Finds More Dangerous Than Guns