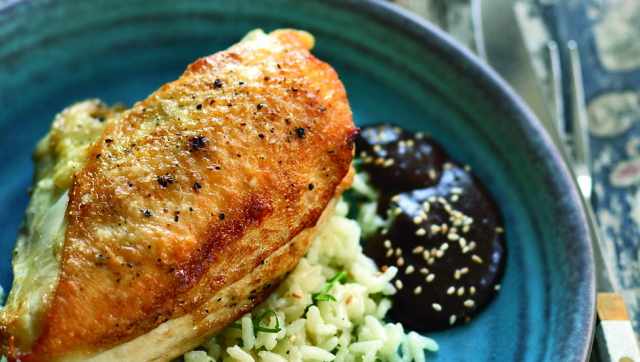 When it comes to chicken, there are many different ways to cook it. But one of the best is pan-roasted chicken. Sure, a pan-roasted chicken recipe requires two steps -- which is one more than most chicken cooking methods -- but it means you get a great result, which we think makes it worth the effort.
Frying the chicken lightly in the pan gives you a nice crisp skin, and finishing the cooking in the oven means you get a tender and juicy breast. This pan-roasted chicken recipe serves the chicken breast with mole sauce, a complex-flavored Mexican sauce.
Want to read more from HuffPost Taste? Follow us on Twitter, Facebook, Pinterest and Tumblr.
Get the Pan-Roasted Chicken Breasts with Mole Negro recipe
Get more chicken recipes.
PHOTO GALLERY
Chicken Recipes
BEFORE YOU GO