If you don't live in Cleveland, you probably missed Sufjan Stevens' performance at the Beachland Ballroom last month, where he donned an extravagant head dress and neon tape accessories while dancing amidst a sea of brightly colored confetti. Thankfully, in an age of vintage filters and photo sharing, you didn't have to be there that night to experience the indie crooner's get-up. Behold: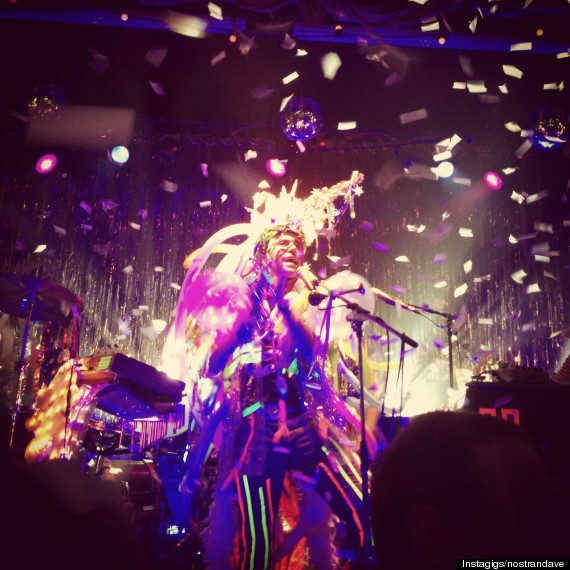 The light-drenched image comes to us from the crowd-sourced database Instagigs. We've recently partnered with the photogaphy-meets-music organization to bring Arts&Culture readers a view of the most glorious music events across the globe. Each week we will have a new batch of images, snapped by Instagigs users and set in the sepia and kelvin tones you like best.
Scroll through this week's slideshow for a filtered survey of My Morning Jacket, Hot Chip, Of Monsters and Men and more. To submit your own photos to Instagig's reel, just add the tag #instagigs to your photos on Instagram. Let us know what you think of the new #instagigs series in the comments section.
BEFORE YOU GO