Seriously: He's there for the chicken wings.
A Redditor claiming to be this adorable kid's mom posted this photo to the social news site Jan. 11.
Some users thought that the child was a doll. Surprise, he's real (which is more than can be said about some things you'll find at Hooters).
Before anyone screams babysploitation, take a moment to appreciate how classy this photo is compared to some choice incidents.
No babies were harmed in the posting of this photo, although it's possible that several hearts melted.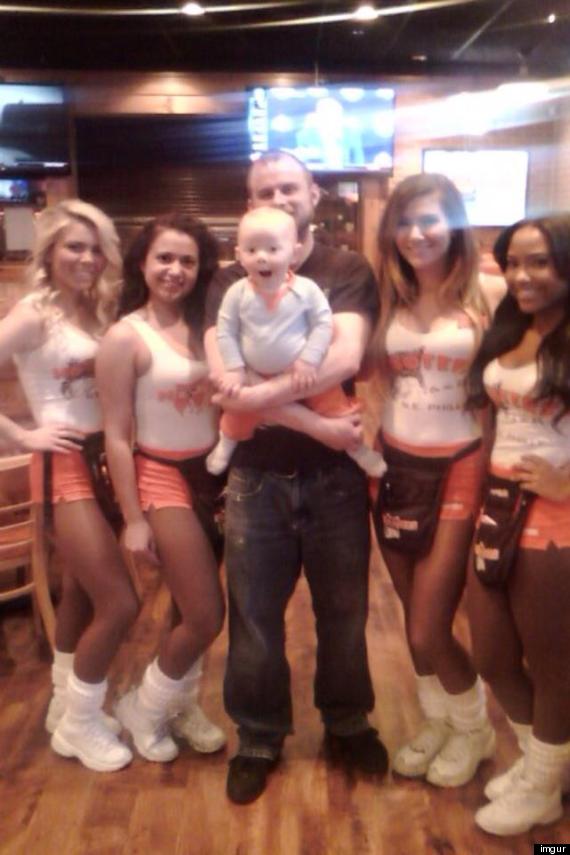 (via Reddit)

BEFORE YOU GO
PHOTO GALLERY
The Best Dancing Baby Videos