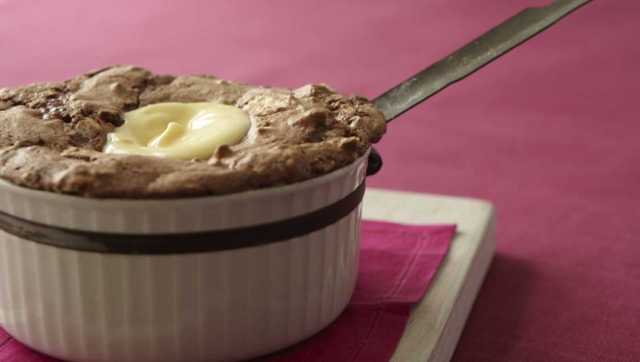 We've got news for you: chocolate souffle is not just for fancy French restaurants. You can (and should) be whipping up chocolate souffle recipes at home any night of the week. We know, the thought of making a souffle is scary -- especially after seeing Audrey Hepburn try in Sabrina. But it really isn't all that tricky in the end.
Making a successful chocolate souffle recipe is all about knowing how to work with egg whites. (And we promise, working with egg whites is not that hard.) Just be sure you beat them to the right consistency and gently fold them into the chocolate. If you've done those two things, your chocolate souffle recipe will come out as an impressive dessert.
Get the Chocolate Souffle with Orange Custard Sauce recipe
Want to read more from HuffPost Taste? Follow us on Twitter, Facebook, Pinterest and Tumblr.
Get more chocolate recipes!
PHOTO GALLERY
chocolate recipes (CLONED)
BEFORE YOU GO