On Thursday morning 9-year-old Quvenzhané Wallis became the youngest Oscar nominee for Best Actress and by that evening she was accepting the Critics' Choice award for Best Young Actor/Actress.
What a day! And she did it all in style.
Far from the tattered clothes Quvenzhané wore while playing the character of Hushpuppy in 2012 "Beasts of the Southern Wild," the pint-sized star sparkled on the red carpet in a purple, sequined lace David Meister dress.
And speaking of puppy, the actress seemed to pay homage to the role that has earned her so much acclaim by finishing off her ensemble with a pink puppy-shaped purse. Of course the puppy was dressed in sequins as well. Adorable!
SCROLL DOWN FOR PHOTOS
If she couldn't get any cuter, Quvenzhané whipped out her pink-case-covered smartphone to read her short and sweet acceptance speech, saying:
"Thanks. Hello. First I would like to thank God for all my blessings. I would also like to thank the film critic's for this award. Thanks to Mr. Benh Zeitlin and the Court 13 family for thinking I could make a good Hushpuppy. Lastly, to my family, friends and fans—good night!"
After that awesome appearance, we can't wait to see what Quvenzhané wears (and will possibly say) during the rest of awards season! Check out her adorable outfit below and the rest of the style stars from the 18th Annual Critics' Choice Movie Awards over on HuffPost Style.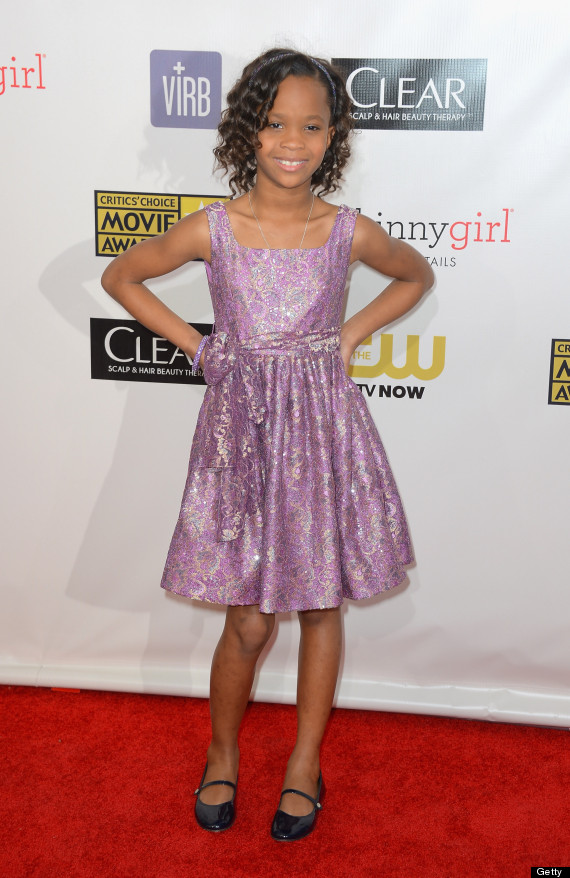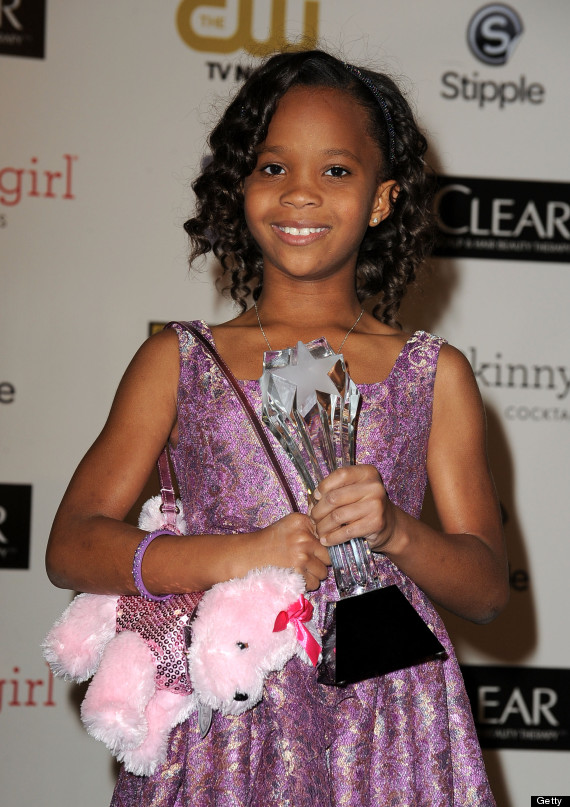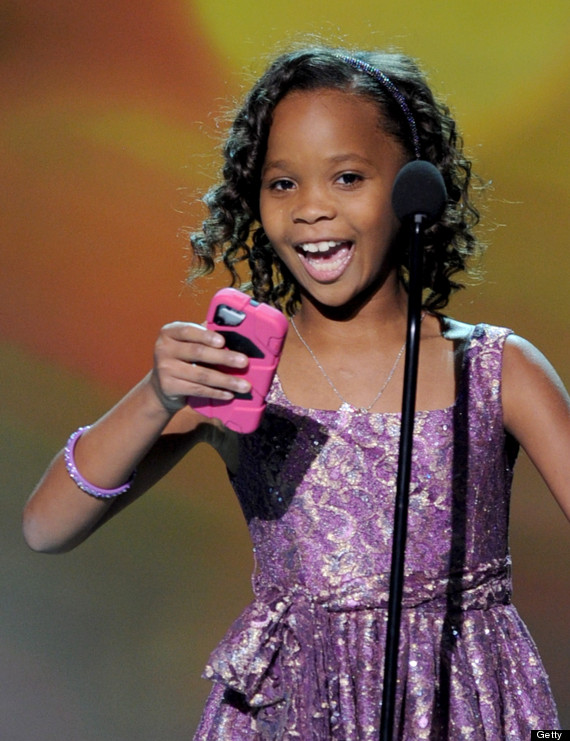 BEFORE YOU GO
PHOTO GALLERY
Quvenzhané Wallis