Selena Gomez must be taking notes from Taylor Swift.
On Jan. 10, the 20-year-old singer made her first public appearance since her latest split with Justin Bieber, wearing what some might call her post-breakup revenge dress. Gomez took the plunge in a cleavage-baring, turquoise gown by Alberta Ferretti, at a Vogue event in the designer's honor.
Gomez's suddenly sexy look is out of character for the former Disney star, but so was the dress her BFF wore to the People's Choice Awards on Wednesday night. Both singers broke up with their boyfriends around the same time, and strangely enough, both breakups went down the same way.
Gomez cut her trip to Mexico short after she had a huge fight with Bieber, while Swift packed her bags and left Virgin Gorda in the British Virgin Islands solo, after a blow out fight with Harry Styles.
Unlike Swift, Bieber wasn't just a flavor of the week for Gomez, who had been dating the teen pop star for two years. After months of fighting, the on-again, off-again couple is reportedly done for good this time.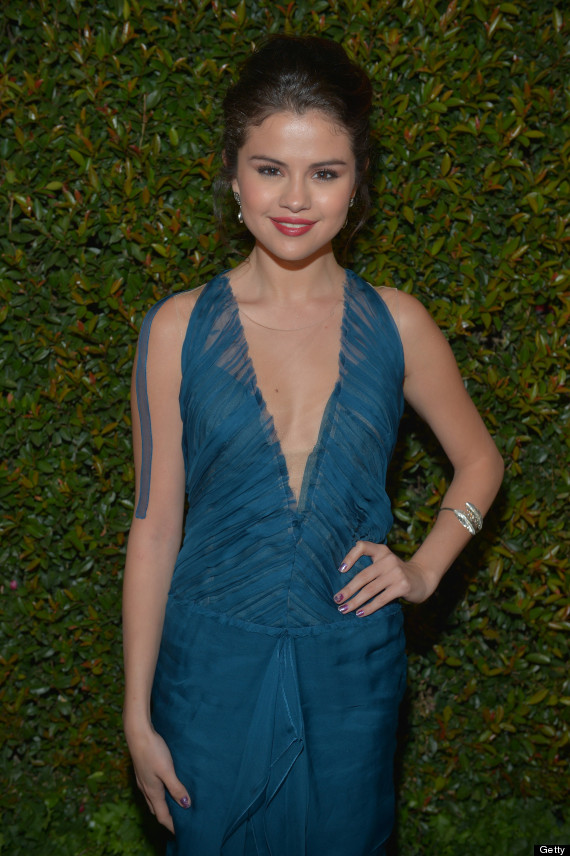 Does Selena stack up in the battle of celebrity cleavage?
PHOTO GALLERY
Battle Of The Celebrity Cleavage
BEFORE YOU GO