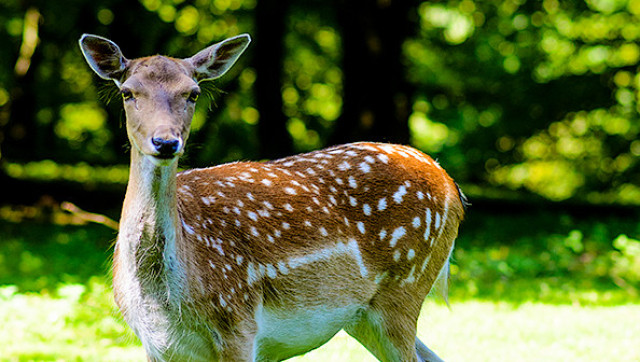 The General Assembly began its session Wednesday, and there's already plenty of legislation put forth of interest to sportsmen and women.
If you visit this space regularly, you know that in December, the Atlantic States Marine Fisheries Commission voted to reduce the coastwide total allowable catch of menhaden, an oily forage fish that is a crucial link in the Atlantic food web, by 20 percent. Considering the vast majority of menhaden are caught in Virginia waters by Omega Protein, a company that employees hundreds of Virginians, and that Virginia has heretofore been the only state with no restrictions on the menhaden catch, something will have to give.
According to Chris Moore, Hampton Roads senior scientist for the Chesapeake Bay Foundation, his group and others have worked with Del. R. Lee Ware, R-Powhatan, to craft HB1840, which "gets us into compliance with the new menhaden management plan from the ASMFC."
The bill would not transfer management of the species from the GA to the Virginia Marine Resources Commission, where every other marine species is managed. But it would keep the ASMFC from handing Virginia some "really severe sanctions, such as all of our menhaden fisheries shutting down."
The folks at the Department of Game and Inland Fisheries keep a handy link on their website (dgif.virginia.gov) with all the bills they think might be relevant to sportsmen. Looking at the list, said Ryan Brown, DGIF legislative and policy manager, two themes emerge: river access and Sunday hunting.
SB737, sponsored by Sen. J. Chapman "Chap" Peterson, D-Fairfax City, would give kayakers and canoeists the right to float during daylight hours what are legally considered "non-navigable" waterways.
"If they've already been found navigable, you already have the right to navigate through 24 hours a day," Brown explained. "But just because something might be non-navigable, doesn't mean you can't float a kayak or canoe down it."
And then there's SB880, sponsored by Sen. R. Creigh Deeds, D-Bath, which appears to be a direct result of the Jackson River case, where anglers were sued for trespassing by getting out of their boat in the middle of the river to fish. Deeds' bill would direct the VMRC and DGIF to "cooperatively inventory non-tidal waters that flow above state-owned bottomlands and that may be used by the public for recreation."
Translation: We need to know who owns every riverbank and river bottom on every navigable, non-tidal river in the state.
"I don't think there's anyone in the state, government or private sector, who wouldn't favor resolving these questions," Brown said of river bottom ownership. "The problem is, how do you even find out where these private parcels exist and then figure out whether they're valid or not? Even in the Jackson river case, they never determined who owned the river bottom."
Brown continued: "There's a practical aspect to it, and even if you had unlimited resources, you're not going to have binding resolution in every case."
On the Sunday hunting front, supporters seem to be taking a different approach this year. Call it nibbling around the edges.
HB1762 would allow Sunday hunting "on private lands in the Counties of Fairfax, Fauquier, Loudoun, and Prince William." HB2037 and SB803 would allow the killing of nuisance species on Sunday. HB2112 would allow Sunday hunting "on state and federal military bases, installations, and facilities with the approval of the commanding officer of the base, installation, or facility."
The most expansive of the proposals, HB2036, would allow Sunday hunting with bow or crossbow statewide.
"I think it's just (legislators) who are interested in the idea of Sunday hunting coming up with different angles to see if they potentially gain acceptance where past bills didn't," Brown said.
On the state parks front, director Joe Elton said the governor's budget did not include new money to open Powhatan State Park.
He's hopeful one of the GA money committees would come up with the $300,000 one-time equipment cost and the $370,000 annual operating cost to unveil the park.
"I know that there's a lot of public support in the county for getting that open," he said. ___
BEFORE YOU GO
PHOTO GALLERY
Michelle Obama At The Democratic Convention