From 1900-1930 German art gained its highly charged energy from its simultaneous relationship to modernity and primitivism. Both ideals, though in many ways polar opposites, sought to fight the academic rules governing the previous century. Thus with drama, ferocity and raw emotion, German expressionists created a world somewhere between the streets of Berlin and the colorful cabarets of the imagination.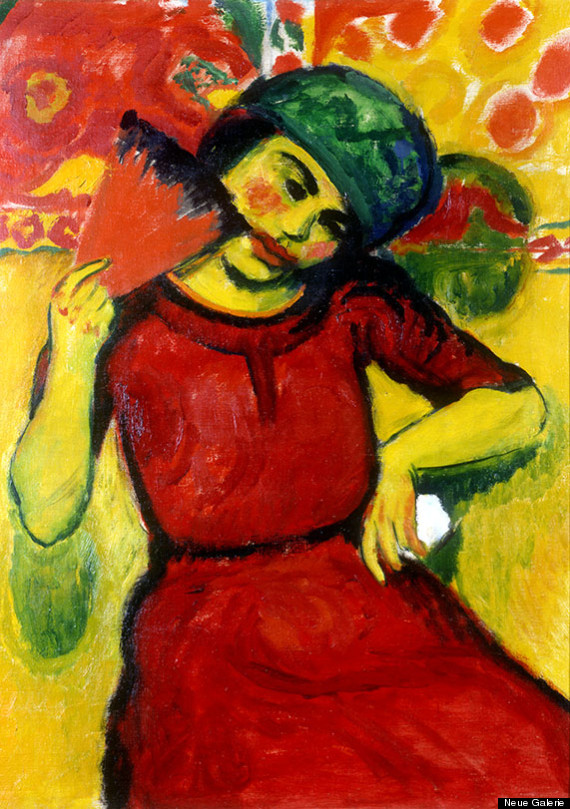 "German Expressionism 1900-1930: Masterpieces from the Neue Galerie Collection" will examine the stunning artistic movement that preceded World War II. Vasily Kandinsky turns German city streets into sites of melting pastel architecture with his sensorially rich paintings. Karl Schmidt-Rottluff channels Futurism, Cubism and African tribal art in his portrayal of a monstrous yet seductive woman, a German expressionist response to Picasso's "Demoiselles D'Avignon."
Other artists represented include Max Beckmann, Lovis Corinth, Otto Dix, George Grosz, Erich Heckel, Ernst Ludwig Kirchner, Paul Klee, Franz Marc, August Macke and Hermann Max Pechstein. The German Expressionist movement is not bound by a single logic or aesthetic, but by the desire to turn the lonely city streets into a site of color, transformation and creation.
In conjunction with the exhibition, Neue Galerie is presenting 100 gifted works of German and Austrian decorative arts, including graphic design, ceramics, metalwork, and glass, intensifying the Galerie's portrait of turn of the century German expression.
"German Exhibition" will show from February 7 to April 22, 2013 at the Neue Galerie in New York.
PHOTO GALLERY
German Expressionism 1900-1930
BEFORE YOU GO