Now this is just gross.
Joan Rivers took to Twitter yesterday (Jan. 11), to poke fun at Anne Hathaway's infamous "Les Miserables" wardrobe malfunction -- and it's not necessarily funny at all.
The "Fashion Police" host posted a photo of herself and a huge pair of stuffed lips, writing, "Who am I? Anne Hathaway getting out of a limousine." Too far Joan, too far. (Not to mention, you're a little late considering that happened a month ago).
Oddly enough, Rivers has been vocal about the feud between her E! co-star Kelly Osbourne and Lady Gaga, saying the pop star should stop bashing "Fashion Police."
"'Fashion Police' is funny. Gaga, of all people, should know that. She worked the same little clubs I did in the Village. She has gay followers and she doesn't know funny? For God's sake, calm down," Rivers told HuffPost Celebrity. "I think that Gaga, who is making hundreds of millions of dollars a year, with a bad nose, should get on her knees and thank God."
Do you think Joan went too far? Check out the picture below.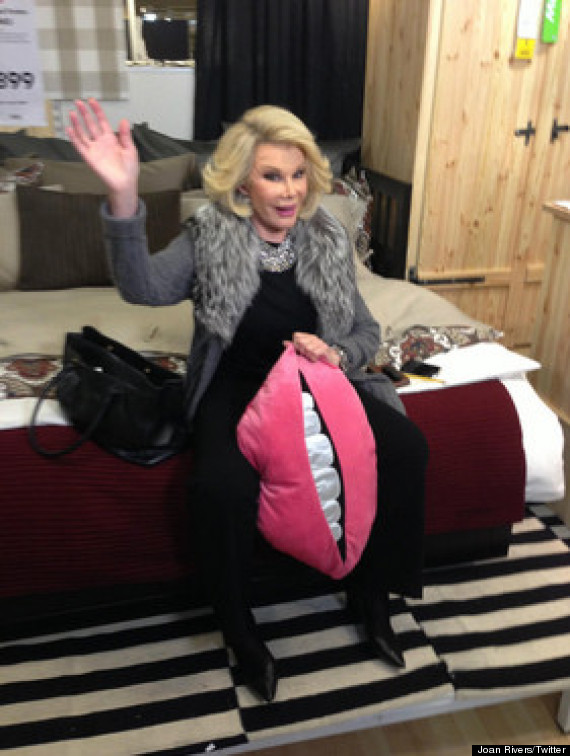 BEFORE YOU GO
PHOTO GALLERY
Wardrobe Malfunctions of 2012 (NSFW)