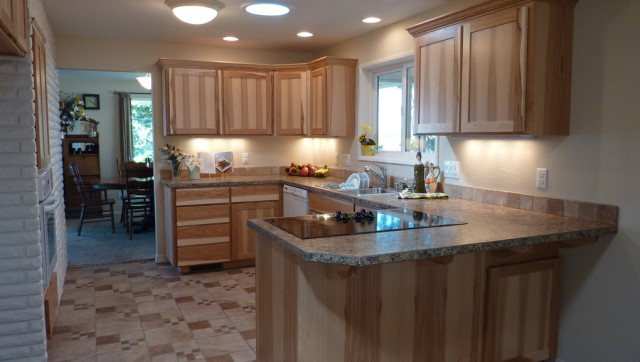 When we think of the dirtiest places in our homes, we typically think of the toilet. But according to "Today" on MSNBC, the kitchen sink is dirtier than most bathrooms. That includes the faucet, basin and drain stopper. So disinfesting your kitchen sink is really important and Apartment Therapy has a great way to do this.
First, wet the entire surface of the sink. Then, pour baking soda over the area and scrub. After, rinse it completely. It's good to use a toothbrush to get into the caulk seal and other tough areas. Next, pour white vinegar onto paper towels and line the basin with them. Allow them to sit for 20 minutes and throw the papers away. Then, wash down the sink with good old soap and water -- including the facet and knobs. Finally give the area a rinse with water.
To read more head over to Apartment Therapy. And be sure to click through our slideshow to see other cleaning and organizing tips.
PHOTO GALLERY
The Best Cleaning & Organizing Tips
Have something to say? Check out HuffPost Home on Twitter, Facebook, Pinterest, Tumblr and Instagram.