One of the oldest U.S. nickels in existence is worth way more than just five cents.
A 1792 nickel, one of the first coins ever minted, sold for $1.41 million at an auction in Orlando, Fla., according to Upi.com. The nickel was sold as part of a rare currency and coin auction held on Thursday by Heritage Auctions.
Scroll down to see the nickel
While in circulation, the coin was referred to as a "half disme." The word disme was an early spelling of dime. The coin is just one of 250 coins that still exists from the minting of the first U.S. coins. It is thought to have been made from First Lady Martha Washington's silverware.
While some coin collectors believe that the face on the coin resembles Martha Washington, the woman depicted is actually a symbolic female representation of "Liberty," Donn Pearlman, a spokesperson for Heritage Auctions, wrote in an email to The Huffington Post.
The nickel isn't the first rare coin to fetch a large sum recently. In March, an ancient Judean coin sold for $1.1 million at an auction in New York City. The coin, dated A.D. 66, is one of just two known Year 1 prototype silver shekels. Heritage Auctions said it was the highest price paid for any Judean coin at an auction.
In November, a coin dated 1652 from Colonial Massachusetts was found in a potato field and later auctioned for $430,000.

LOOK: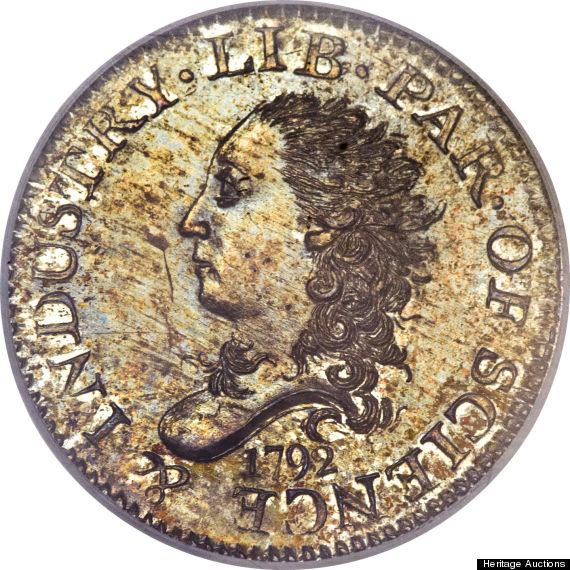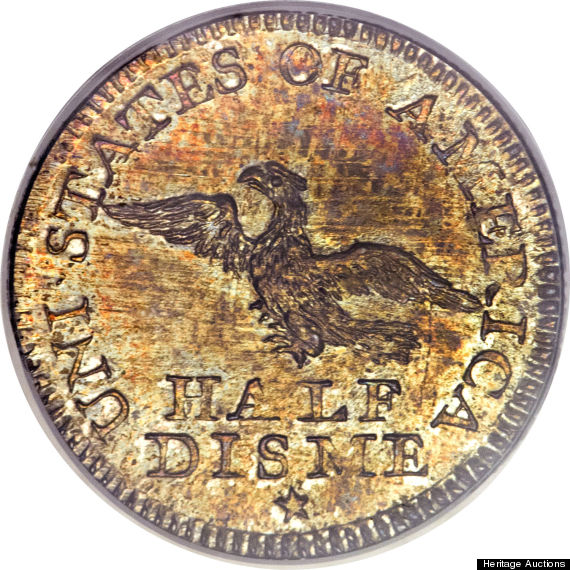 Check out some of the most valuable coins U.S. coins and bills:
BEFORE YOU GO
PHOTO GALLERY
U.S. Coins And Bills With The Highest Face Value