Today's cute kid note is the very definition of irony.
Title: "Do Not Disturb"
Author: Kayla
Age: 8
Even "geiniuses" have room to learn: We know someone who can probably help Kayla with spelling. And someone who can't.
In Mom's words... "I guess what she lacks in spelling skills, she makes up for in self esteem."
Has your child drawn or written something adorable? Send a photo to parents@huffingtonpost.com and it may be featured as our Cute Kid Note of the Day!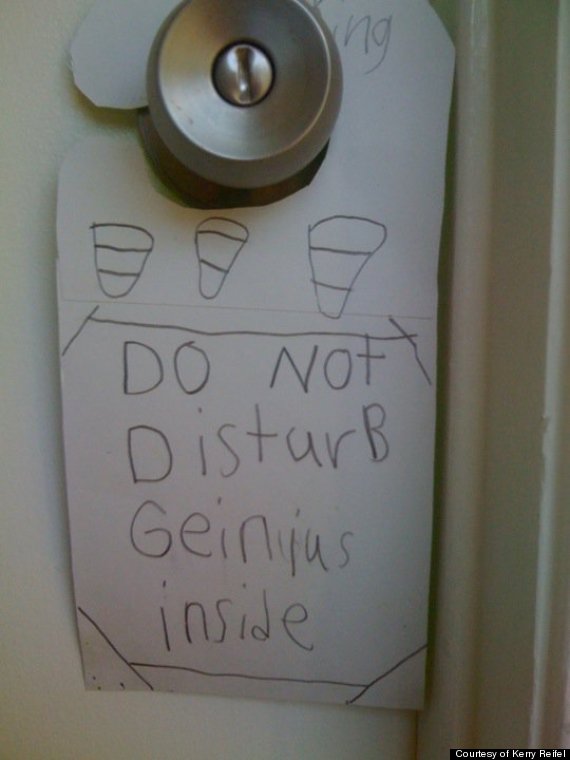 Next Cute Kid Note of the Day: "You Should Not Hit Dogs"
BEFORE YOU GO
PHOTO GALLERY
Cute Kid Notes