It appears as though Justin Bieber likes to wear his pants really, really low.
The 18-year-old pop star is still in the phase of life where low-slung slacks, half-way down his bum, are his answer to what's "cool." It's not.
Still, Bieber refused to pull up his pants, despite talk show host Ellen DeGeneres telling him to hike them up on numerous occasions, once even pleading to then-girlfriend Selena Gomez, who said even she couldn't convince him to ditch the saggy pants.
Bieber's sagging pants are such a point of contention that there's an entire Tumblr called "Justin, Either Pull Up Your Pants Of Take Them Off," dedicated to the issue.
It seems like Bieber finally took everyone's advice, but went to the extremes. On Monday, the singer posted a photo of himself looking like an extra from the movie "Grease," in his skintight jeans, pulled up high with a white tank top tucked inside the waistband.
"To those of u who tell me not to sag my pants. Double think that," we wrote on his Instagram account.
Seriously, Bieber, there's a happy medium here somewhere ...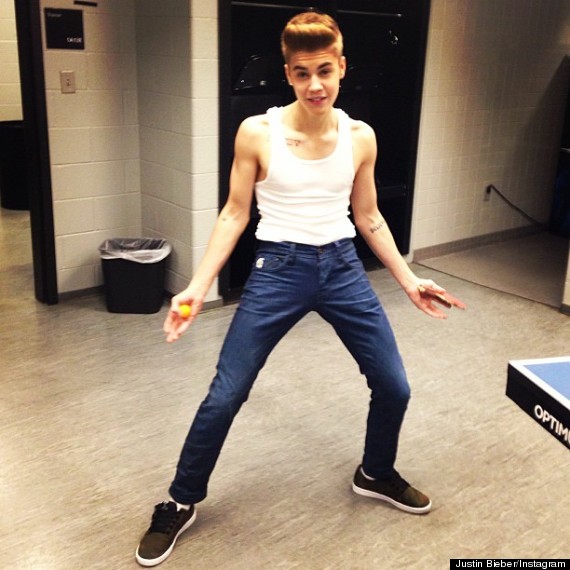 PHOTO GALLERY
Justin Bieber Style Evolution
BEFORE YOU GO