The Detroit auto show is just beginning, but we may have found our favorite person among the hundreds of thousands of visitors checking out the cars in the next two weeks.
It's this nameless gentleman, in a photo provided by the North American International Auto Show. We have to say, we think he towers heads and shoulders above the rest of the auto models.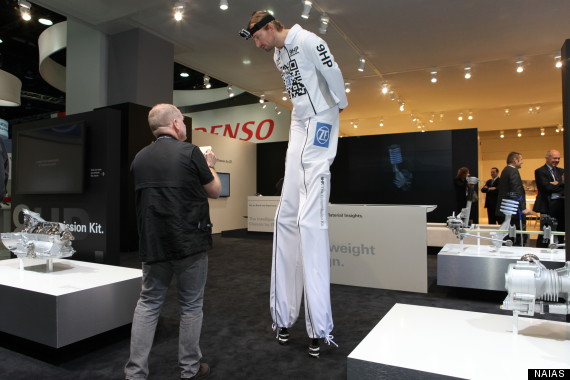 Never change, man on stilts. But we still have so many unanswered questions. Can he fit inside a car? Is he selling something, or just in search of a customized vehicle? Why do his pants tie at the bottom? If only we could scan the QR Code on his white bodysuit!
Come across any remarkable characters at the 2013 North American International Auto Show? Take a photo you want to share? Email it to us or tweet it to @HuffPostDetroit!
Want more auto show? Check out our 2013 Detroit auto show big news page and our live blog for updates throughout the event.
PHOTO GALLERY
2013 Detroit Auto Show
BEFORE YOU GO