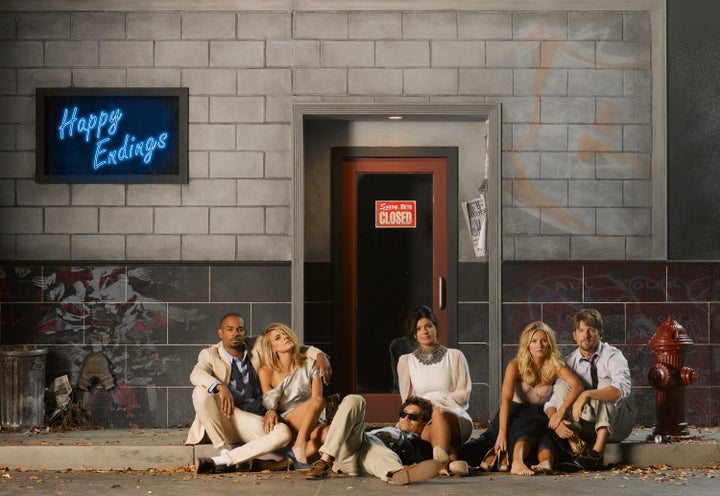 The move is the latest scheduling switch ABC has pulled while trying to give the two well-liked but modestly-rated half-hour comedies an opportunity to attract a wider audience, as the network claims. Both sitcoms were left with extra episodes to "burn off" when they were left off ABC's midseason schedule as of March, so ABC tried airing new episodes on Sundays and Tuesdays.
But the network's Sunday night comedy experiment was not a ratings success. Both comedies fell to series-low ratings Sunday night, January 13, although they were going up against the Golden Globes. Both "Happy Endings" and "Don't Trust The B" will continue to air on Tuesday nights in the 9 p.m. hour until the "Dancing With The Stars: Results Show" pushes them off the schedule on March 26.
At the 2013 Television Critics Association Press Tour, ABC entertainment President Paul Lee insisted the network was behind the shows, but did not comment on their prospects for renewal. "We love those two shows. They are incredibly distinctive, they're incredibly well-written ... [but] we didn't have much place to put them," he said. "We're proudly behind them on Tuesdays."
BEFORE YOU GO