Before Christoph Waltz became famous -- and won an Oscar -- for starring in "Inglourious Basterds," the Austrian-actor was best known for his appearances in local productions, like "Kopfstand."
Released in 1981, "Kopfstand" starred a then-25-year-old Waltz as a young teen who gets institutionalized after a fight with his mother. "[T]his is one of Christoph Waltz's finest performances, right up there with Hans Landa [his 'Inglorious Basterds' character]," wrote the Waltz fansite Christoph Waltz Fans in May of last year.
Now, thanks to Tumblr and Buzzfeed, Waltz's 1981 film is back on the Internet, showcasing a time when the 56-year-old actor looked like Dane DeHaan playing young Leonardo DiCaprio in "The Leonardo DiCaprio Story." (That's not happening yet, but it should.)
Check out a look at Waltz, then and now, below. Head over to Buzzfeed for more looks at the handsome "Django Unchained" star. Waltz, who won a Golden Globe award on Sunday night, will compete for his second Academy Award at the Oscars on Feb. 24.
[via Buzzfeed]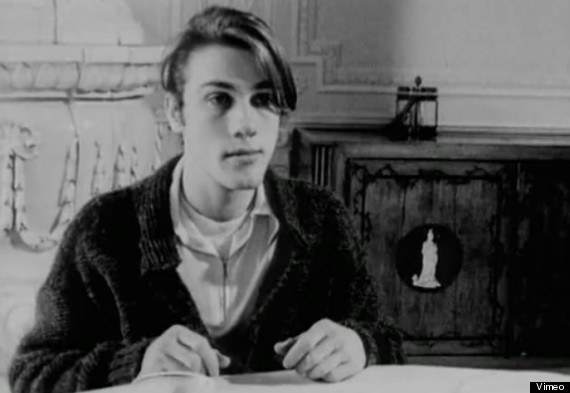 PHOTO GALLERY
70th Annual Golden Globe Awards Backstage Portraits
BEFORE YOU GO