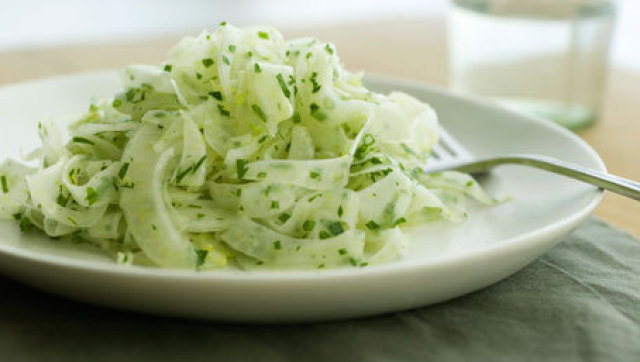 You can bake, stew or braise fennel, but we think the best fennel recipes leave it raw. When cooked, fennel's natural sweetness and anise flavor mellow beautifully, but a fennel recipe that's thinly sliced and served raw has a brightness of flavor which really livens up your winter table. Plus, it takes only minutes to prepare.
Fennel recipes that highlight raw fennel can be served simply, with just a touch of lemon and salt. But this fennel salad recipe adds parsley and chives for a little more freshness.
Want to read more from HuffPost Taste? Follow us on Twitter, Facebook, Pinterest and Tumblr.
Get the Shaved Fennel Salad with Lemon, Parsley, and Chives recipe
Get more fennel recipes!
PHOTO GALLERY
Fennel Recipes
BEFORE YOU GO