Like many "Bondologists," Herring & Haggis got swept up in the days leading up to the release of "Skyfall." The Jacksonville, Florida based design company set a challenge for themselves -- to design one poster a day for each film in the franchise for 23 days until the release of the 23rd Bond film.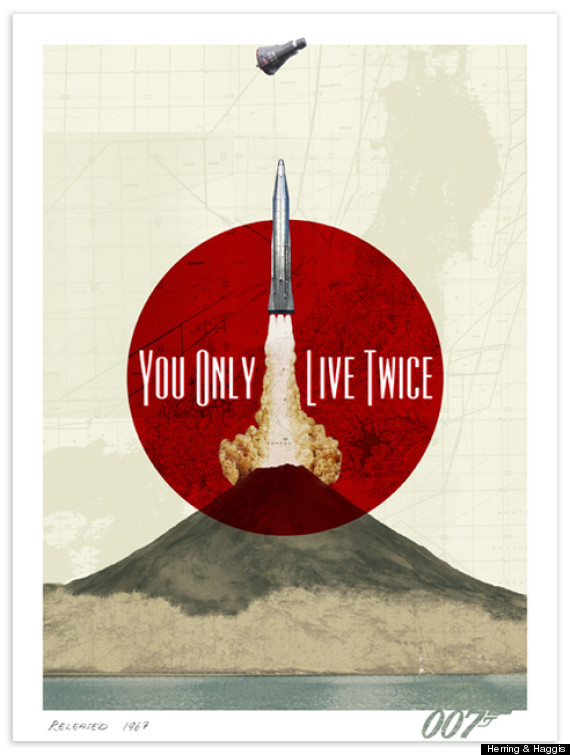 The idea sprung from a viewing of "Dr. No," which happened to fall on 50th anniversary of the film, after which Clif Watson and Maria Taylor, designed to do a silk-screened poster for each Bond film. "We agreed early on that we would avoid the typical Bond marketing subject matter. No girls, cars, guns or martini glasses allowed!" Watson told the Daily Heller. Instead Herring & Haggis wanted a more minimalist style that would allow them to complete the posters in less than a month.
Watson says that the initial response from fans of his posters made time crunch worth while: "Knowing that people are finding valuable wall space to dedicate to framing and hanging our artwork has been a humbling and rewarding experience."
BEFORE YOU GO
PHOTO GALLERY
50 Years of Bond