Some 17.9 million viewers tuned in to the season premiere of "American Idol" last night. Among them: 'Idol' judge Mariah Carey herself, who apparently watched the show from the comfort of her home and in the company of her one-year-old daughter, Monroe.
"Looking at Instagram during a commercial break #idol," she tweeted, along with a photo that shows Mariah knows how to lounge in style. (PJs, duvet, diamond bracelets? Check!)
No surprises there as we saw her son Moroccan kicking back in a similar fashion last year.
Mariah's twins are clearly taking cues from their mama on how to be both practical and fab. (Look at how adorably Monroe's cosmetology skills are shaping up.)
It's nice to see someone's got their work-life balance in check. Judging by the shots fired on the debut episode of "American Idol" Wednesday, it seems that work for Mariah continues to bring nothing but stress!
The singer opened up recently about how she's balancing her new gig with her duties as a mom. "I don't know that I felt like this would ever be necessarily the right fit for me, but then it turned out really working well after I had the babies and everything," she told reporters at the Television Critics Association Press Tour earlier this month.
"You can kind of stay in one place and let them feel grounded and have fun and go to children's museums and that kind of stuff," she added.
PHOTO: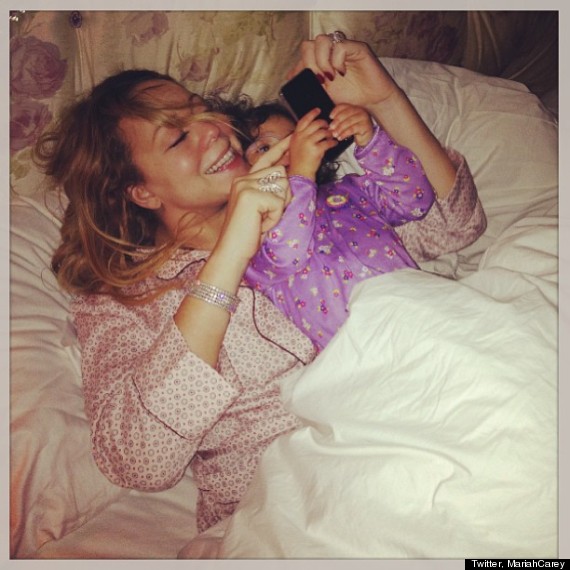 BEFORE YOU GO