Let us start off by saying we looove RiRi. We think she's talented and gorgeous and puts us in a good mood always. We also think she's a bit cray, though.
How so?
Well, let's just say the pop princess has a penchant for near-nude selfies on social media, something her 27 million Twitter followers and 4.3 million Instagram fans highly approve of.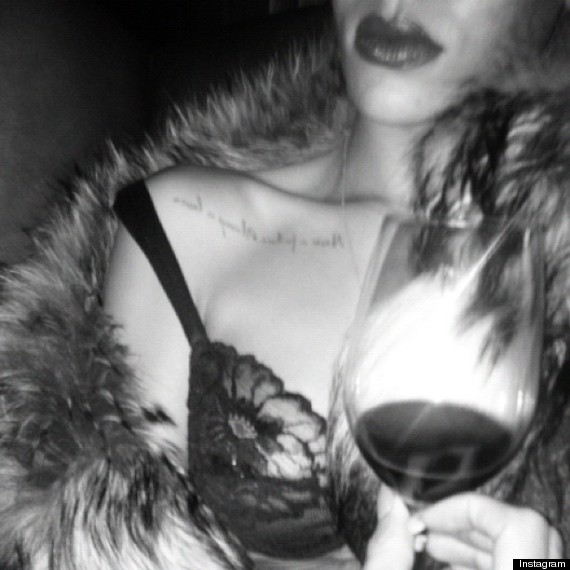 Source: Instagram
"Since opening her Instagram account last March, with a selfie of her blowing smoke, Rihanna has posted more than 230 self portraits," recapped Complex in Rihanna's latest cover story. "It's narcissistic, but whatever—everyone does it," the star told the magazine.
Oftentimes, said nudity is accompanied by a blunt, as weed is something Rih is very fond of (even A$AP Rocky recently called her a "pothead"). For instance: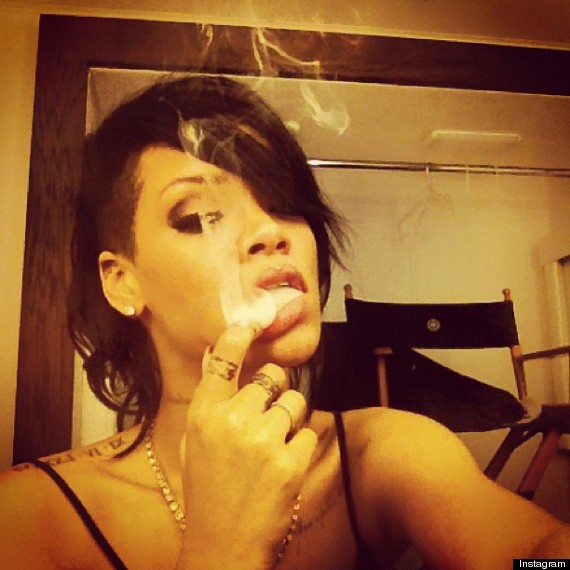 Source: Instagram
And also --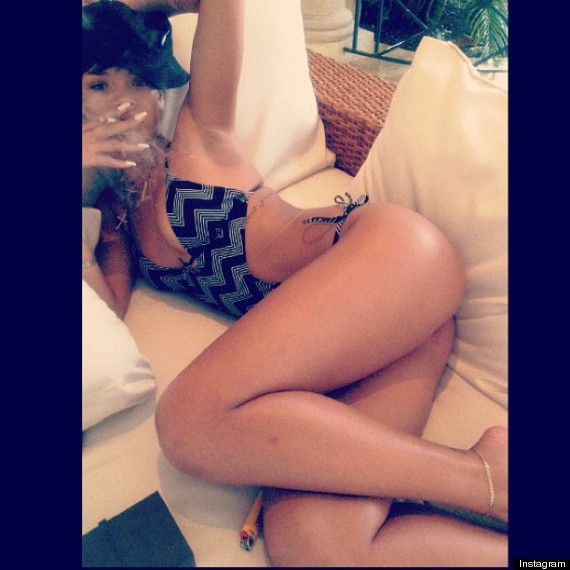 Source: Instagram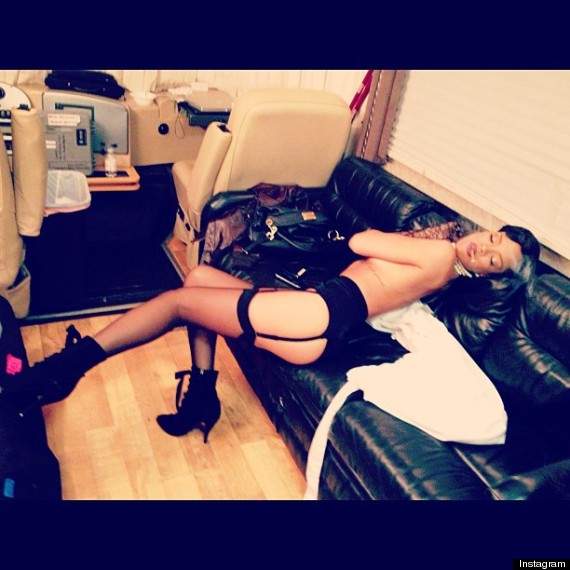 Source: Instagram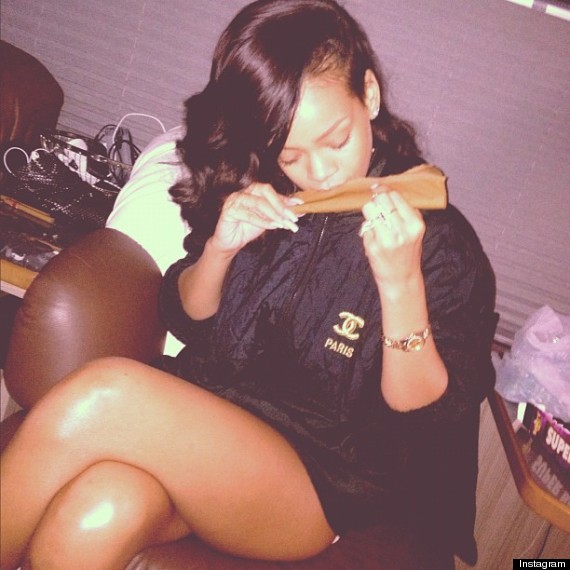 Source: Instagram
And...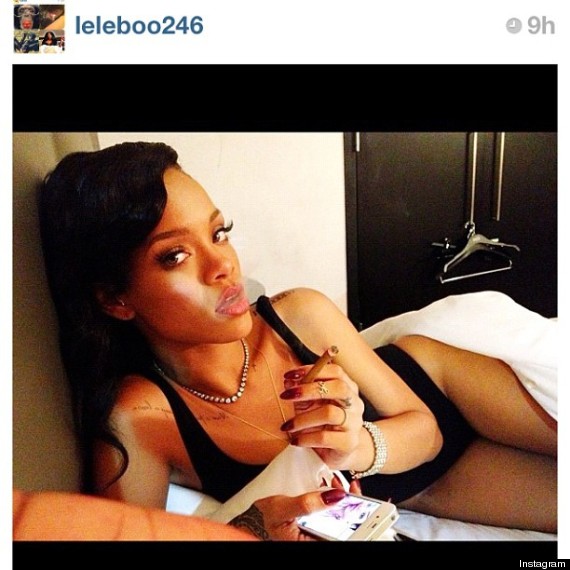 Source: Instagram
Lovely Rih also likes to discuss her smoking habits and references 4:20 quite repeatedly on Twitter (in the August issue of Harper's Bazaar, she said she "doesn't want to be seen as a role model for anybody.")
I'm up and all I wanna do is smoke! Is it too early? *tiptoes quietly to stashbox to avoid judgement*

— Rihanna (@rihanna) December 26, 2012
Sometimes, she's just crass.
And yea I like to phuck I got a phuckin pro'lem

— Rihanna (@rihanna) January 9, 2013
Others, just plain suggestive --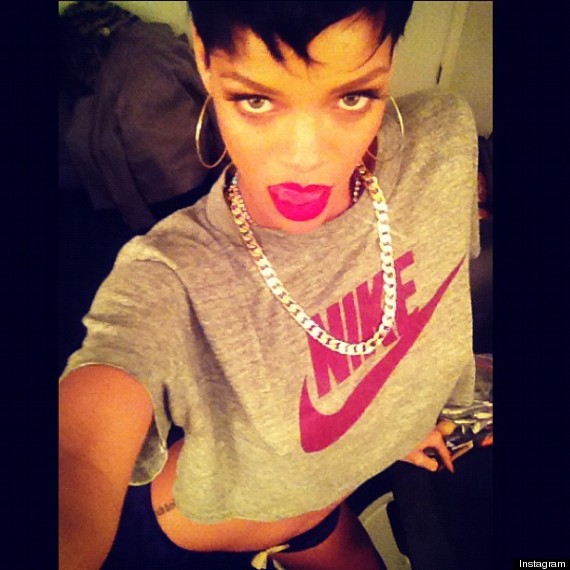 Source: Instagram
At times she feels lost:
Outta place all the time, in a world that wasn't mine....is this my life?

— Rihanna (@rihanna) December 17, 2012
But -- fret not -- is always down to party...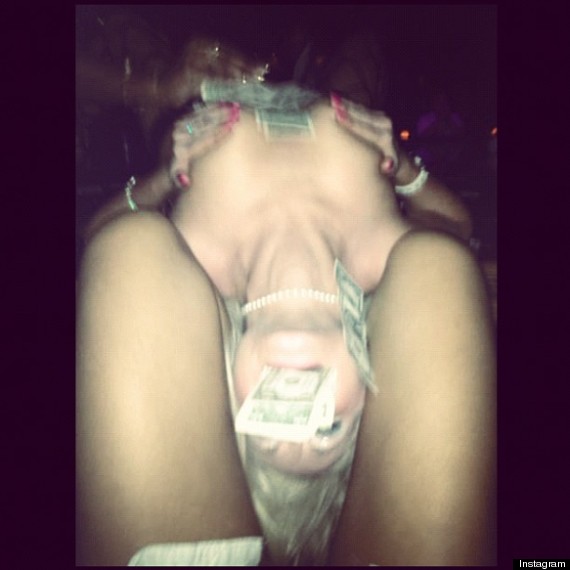 Source: Instagram
Annddd --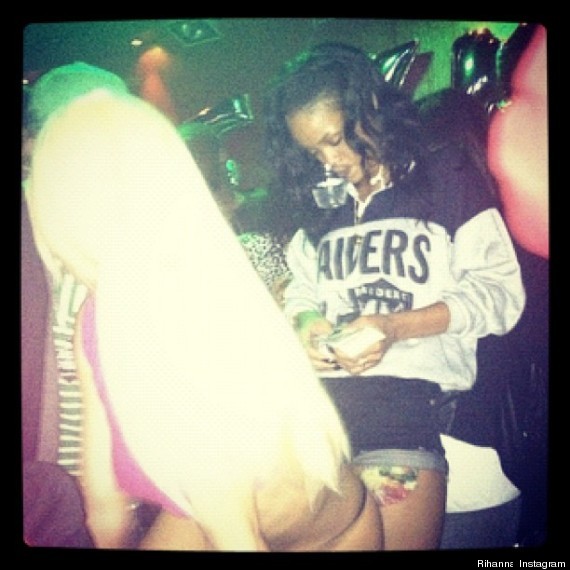 Add to that Rihanna's on again, off again relationship with Chris Brown (we think it's on now?). The songstress likes to tease her fans and upload photos of Chris and her together, not necessarily facing the camera but rather focused on body parts or as hinted through the presence of his tattoos.
Sure, she may be 24 and girls just want to have fun, but are these signals we should take more seriously?
A few days ago, Mary J. Blige was rather cryptic in referencing RiRi's situation. "If they ask me for help, I'll be there to give. But I'm not going to be out there trying to reach out," the Grammy Award-winning singer told LA Confidential. "I mean, some people I'll reach out to. I'll reach out to Rihanna because I know Rihanna. If I feel like she's in trouble, I'll be there reaching out. I don't want to not reach out to her like we didn't get to Whitney in time."
Worried yet?
BEFORE YOU GO
PHOTO GALLERY
Rihanna Photos