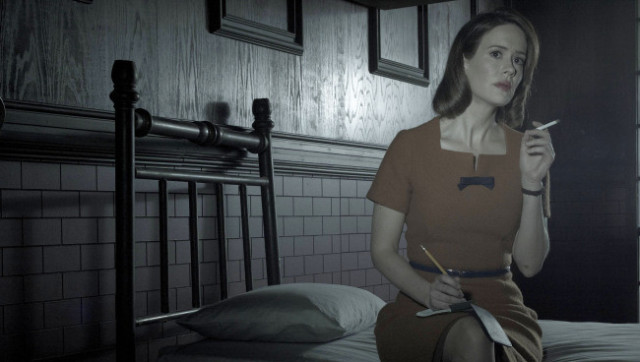 The "American Horror Story: Asylum" finale is right around the corner, and co-creator Ryan Murphy is warning fans to get their tissue boxes ready.
In an interview with Entertainment Weekly, Murphy teased that the finale is done "as a documentary with Lana [Sarah Paulson] current day looking back on her life and doing a '60 Minutes'-esque [interview]." Plus, he noted, it's a tearjerker.
"Everyone who has seen it has cried and that includes me and network executives. It's very, very emotional and sad," Murphy said, adding, "There's only one person left standing after the season finale."
Earlier in the season, Paulson told HuffPost that "American Horror Story" is more than a little emotionally taxing.
"There's has been a sadness that has lingered with me sometimes," she said. "Mentally, I know these things aren't happening to me, but physically, my body doesn't know. I'm having to emotionally communicate so much and that is something your body doesn't know, like why you're sobbing."
Get ready for the sobbing when the "American Horror Story" finale on Wednesday, January 23 at 10 p.m. EST on FX.
PHOTO GALLERY
"American Horror Story"
BEFORE YOU GO