At the 2013 Golden Globes on Sunday, Anne Hathaway notably thanked fellow nom Sally Field in her acceptance speech for Best Supporting Actress. "Sally, I have to thank you so much for being a vanguard against typecasting, because as the girl who started out as the Princess of Genovia I can't tell you how encouraging it was to know that the Flying Nun grew up to be Norma Ray and grew up to be Mama Gump and grew up to be Mary Todd Lincoln. So thank you so much," she said.
But even before all of those things, Field was a sweet-smiling high schooler at Birmingham High School in California. Can you see the resemblance to the future Oscar-nominated actress in the picture below?
Click through to our friends at Snakkle.com to see more Oscar nominees before they were famous.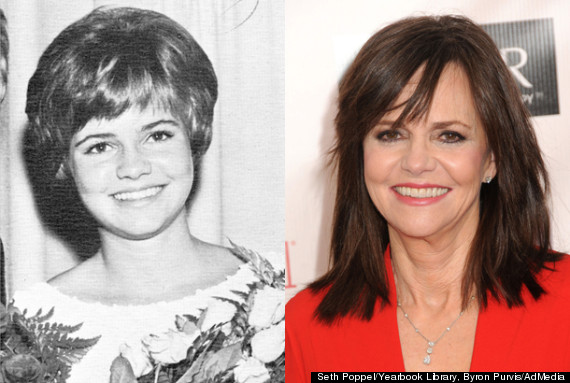 BEFORE YOU GO
PHOTO GALLERY
Celebrity News & Photos