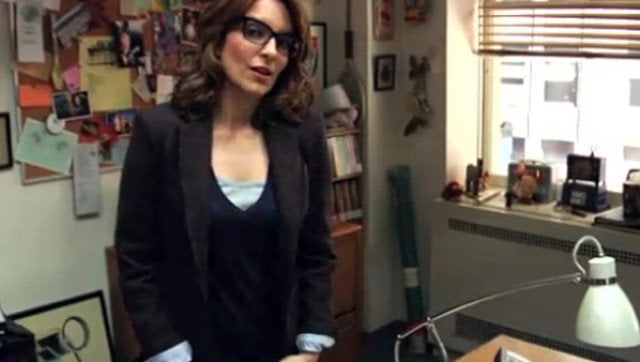 "30 Rock" star and creator Tina Fey is giving viewers an intimate look inside the series. In the video below, Fey gives a tour of her "30 Rock" character's office.
"I love this office," Fey said. "I'm much more comfortable in this fake office than in my real writing office upstairs. I've spent a lot more time here."
Fey said Liz has a lot of good knickknacks that she plans on stealing, including old tape-mouthy. However, that's not the only thing she had her eye on.
"I want to steal the big, giant 'TGS' sign in Liz's office, although I don't know where I'm going to put it," Fey told HuffPost TV in October. "There's a lot of little things on my desk. I feel so comfortable in that fake office. Also a lot of the pictures on the wall, including a framed 'Bust' magazine of Amy Poehler, are really my things that I'll have to take with me."
Take the Fey-guided tour below. "30 Rock" airs Thursdays, 8 p.m. EST on NBC. The one-hour series finale airs on Thursday, Jan. 31.
BEFORE YOU GO